CADA
UIC Alumni Association: 2021, A Year In Review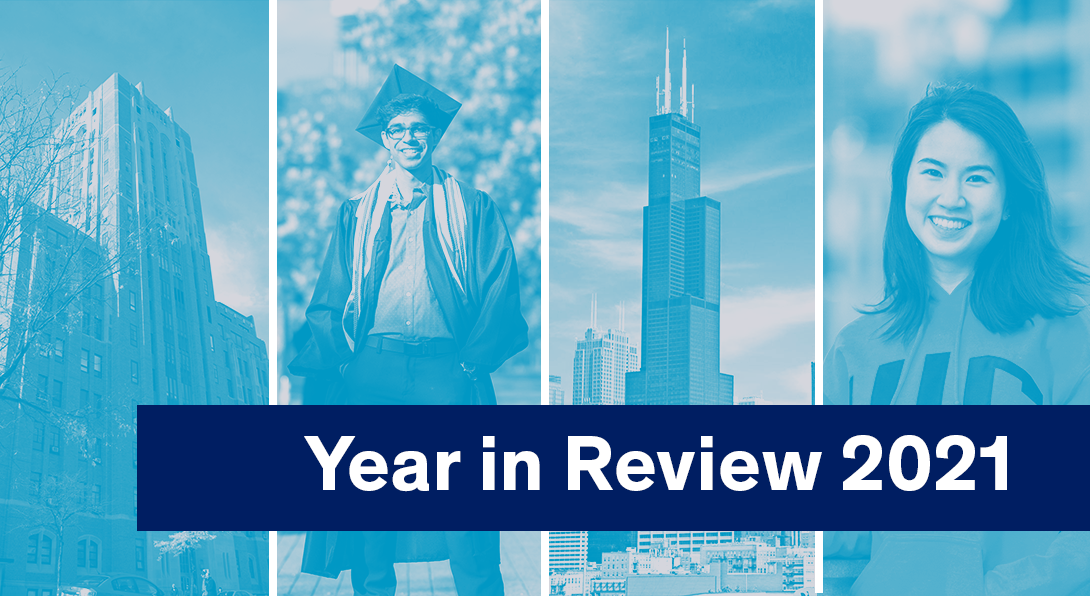 The UIC Alumni Association (UICAA) has compiled a summary of all we've
accomplished together in 2021. Click here for the 2021 Year In Review.
UICAA works to provide programming and connections to the university's
319,000 alumni around the world. Led by the UICAA Board of more than 60
volunteers, the UICAA is a portal for all alumni to engage with the UIC
community and each other.