CADA
In Memoriam: Brittany Kinlow, Class of 2022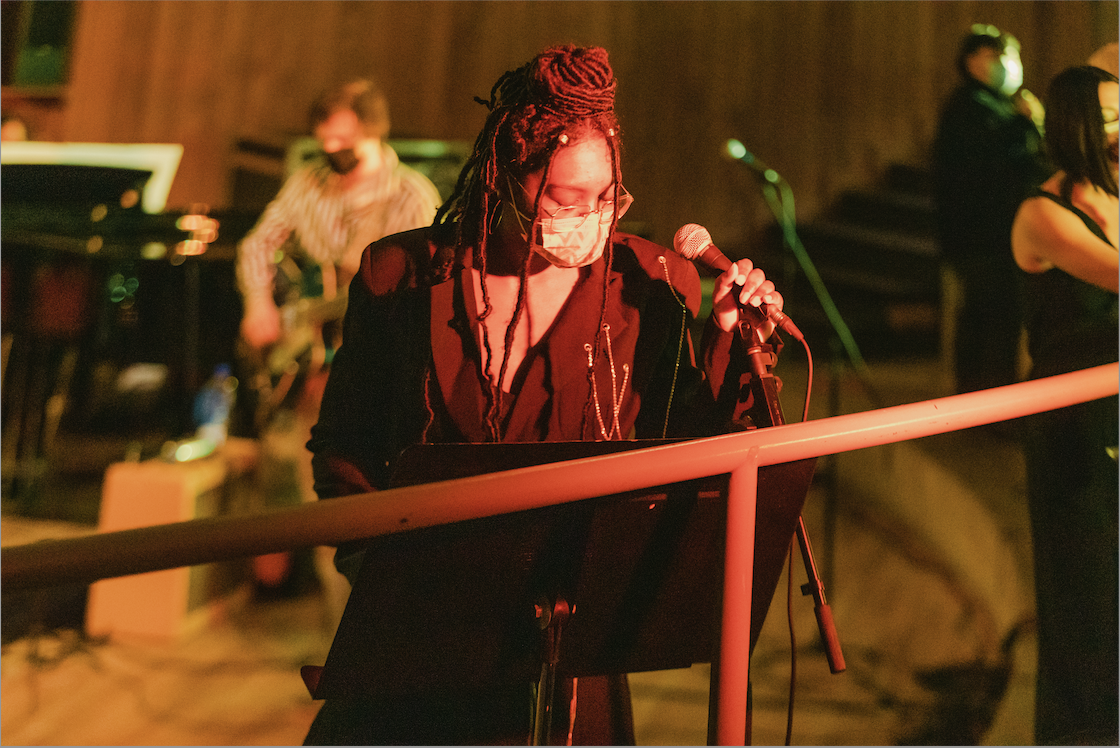 The CADA community mourns the loss of School of Theatre and Music student Brittany Kinlow, who tragically passed away just before receiving her degree in early May. Brittany was a bright and talented student whose contagious smile lifted the spirit of all those she met; students and faculty at ​UIC remember her warmth, positivity, and enthusiasm in and out of the classroom. A member of the graduating class of 2022, Brittany's mother, Cheri Kinlow, and aunt Danielle Cephas received Brittany's Bachelor of Arts degree in Music Business at CADA's commencement ceremony on May 9. CADA Dean Rebecca Rugg honored Brittany's life with a moment of silence, dedicating the ceremony to her memory.
Brittany was an actively engaged member of the UIC and CADA community. She participated in several music ensembles and was a student leader in the UIC Choirs ​under Professor Emeritus ​Dr. Michael Anderson. She also hosted a UIC Radio program,​ "The Color of Rain.​" ​As a Music Business student, she earned an intern​ship at the School of Rock in Park Ridge, where she was recently promoted ​to the position of music instructor. In 2019, Brittany was interviewed about life as a college student by the Chicago Tribune.
Brittany will be deeply missed. A fund has been organized to help support her family during this difficult time.
UIC offers grief counseling and support services through the Counseling Center. We encourage anyone seeking these services to call (312) 996-3490, make an appointment, or utilize the other mental health resources offered, including tips for dealing with tragedy, grief, and loss, and integrating self-care and compassion.