Art & Art History
Voices: Mary Brogger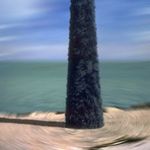 Tuesday, February 04, 1997–Wednesday, February 05, 1997
Location:
Gallery 400 Lecture Room
400 South Peoria Street
Mary Brogger an internationally recognized artist whose diverse practice includes sculpture, site-responsive installation, and photography, as well as art direction, fashion, jewelry, furniture, and light fixture design.
Her public sculpture includes a recently completed installation that is part of the renovation of the Martin Luther King Drive and the Mount Greenwood Branch Public Library in Chicago. Since 1990, Brogger has contributed stage effects, costumes, and scenic designs for numerous performers, including Lawrence Steger, Iris Moore, Brendan Devallance, Robert Metrick, Paula Klein, Susie Silver, and Tom Jaremba. Her work has been featured in numerous galleries and museums throughout the United States and Canada. She has been included in one-person and group exhibitions in Italy, Austria, and Portugal. Currently, she is working on a solo exhibition to open this July at the Museum of Contemporary Art, Chicago.
Brogger has received awards and fellowships from the Chicago Department of Cultural Affairs Public Art Program, the Chicago Arts International Program, the Illinois Arts Council, and the National Endowment for the Arts.
She is currently represented by Rhona Hoffman Gallery and teaches at the School of the Art Institute of Chicago.