Art & Art History
Learning Together: Art Education and Community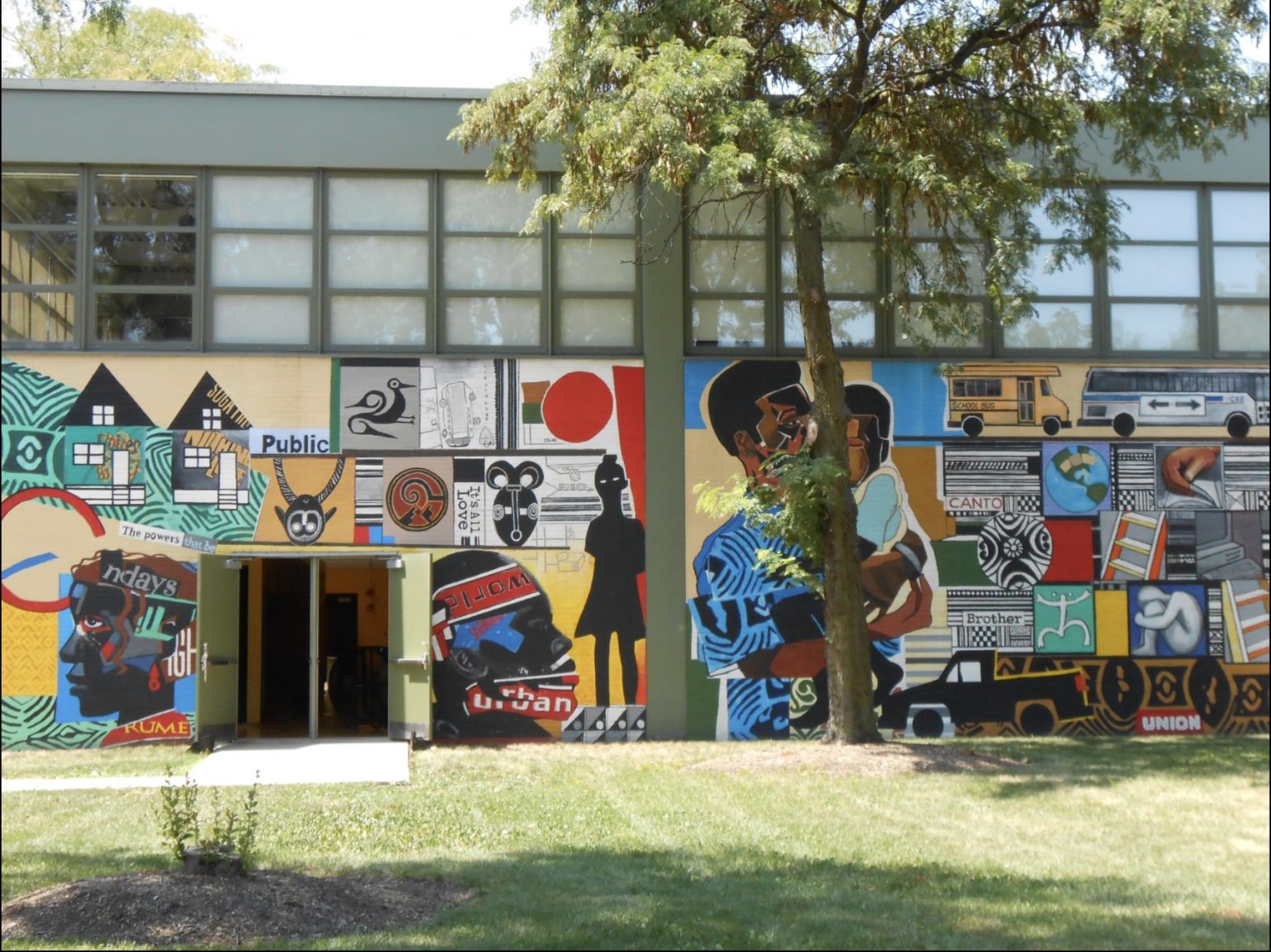 Friday, September 06, 2024–Saturday, December 14, 2024
Location:
Gallery 400
400 South Peoria Street, Chicago, IL 60607
Over the last century, Chicago has led the nation in progressive arts education for K-12 students, as teachers and their students linked art education to movements for social justice, access, and self-determination. In the first broad telling of this history, Gallery 400's Learning Together centers the progressive art pedagogy of a diverse group of Chicago artist educators from the mid-1960s through the 2010s, highlighting the unique pedagogical practices of educators working across Chicago's diverse neighborhoods. Artworks co-created by students and educators, sketchbooks, ephemera, and images of public artworks in situ in and around K-12 schools are paired with teaching artists' artwork inspired by their work with Chicago's youth.
Alongside projects emerging from Chicago Public Schools and alternative schools network, Learning Together highlights art education as activism and community-building. Pilsen's Pros Arts Studio, for example, saw educators organize workshops in city-wide schools, leading initiatives ranging from Día de los Muertos parades to the "Kids on TV" television program, during which students engaged with readings, puppet shows, and spoke about social issues in an innovative live-television format. Other centers of vibrant art-pedagogical innovation presented in the exhibition include the South Side Community Art Center, Little Black Pearl, Gallery 312, and Yollocalli Arts Reach, among many others.
Accompanying Learning Together is a 70-page catalogue, to be published in spring 2025, and a teaching toolkit produced in collaboration with UIC's Department of Art Education and available to arts educators for free throughout the exhibition.
Learning Together: Art Education and Community is part of Art Design Chicago, a citywide collaboration initiated by the Terra Foundation for American Art that highlights the city's artistic heritage and creative communities.
 Learning Together is presented in partnership with UIC's Jane Addams Hull-House Museum and its exhibition Radical Craft: Arts Education at Hull-House, 1889-1935, which highlights craft's centrality to the settlement house's groundbreaking work in art education at the end of the nineteenth and beginning of the twentieth centuries.