Art & Art History
Voices: Jumana Manna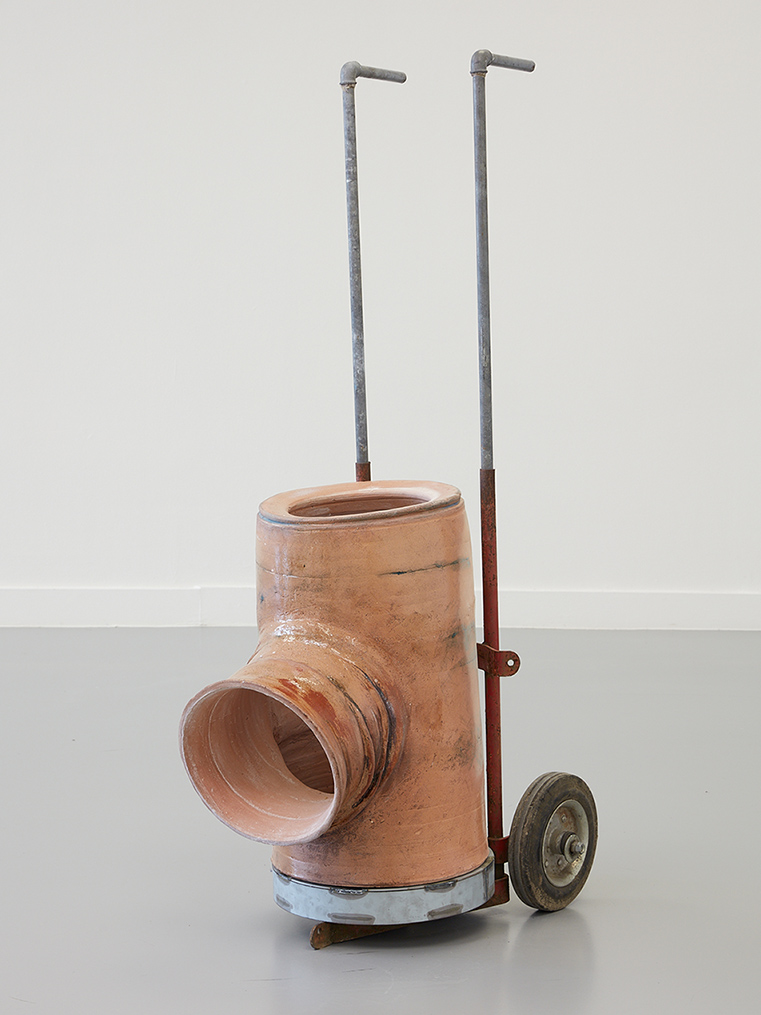 Monday, March 07, 2022
Location:
Virtual Via Zoom
Register here.
Plumbers and Foragers
Jumana will speak about her dual practice as sculptor and filmmaker and the differing and complimentary processes of abstraction and storytelling that operate within both mediums. She will focus on her ongoing inquiry into the paradoxes of the modernist urge to categorize and preserve. An urge that often entails an artificial freezing of time, keeping a record of disappearing cultural forms while often being the root of the erasure of those forms. Speaking through recent projects, Jumana will touch on other recurring themes in her work such as, scale and circulation, waste and infrastructures, scaffolds and crafts, bodies and fragmentation.
Jumana Manna is a visual artist and filmmaker. Her work explores how power is articulated, focusing on the body, land and materiality in relation to colonial inheritances and histories of place. Through sculpture, filmmaking, and occasional writing, Manna questions the paradoxes of preservation practices, particularly within the fields of archeology, science and law. Her practice considers the tension between the modernist traditions of categorization and conservation and the unruly potential of ruination as an integral part of life and its regeneration. Recent and upcoming solo exhibitions include MoMA PS1, 2022; BAMPFA 2021; MuHKA Museum of Contemporary Art Antwerp, 2021, Home Works Forum 8, Beirut, 2019, Douglas Hyde Gallery, Dublin and Henie Onstad Museum, Sandvika in 2018; and CAPC Bordeaux, 2017.
Jumana was raised in Jerusalem, holds a BFA from the Academy of the Arts in Oslo, and an MA in Aesthetics and Politics from California Institute of the Arts. She lives in Berlin.
This event is free and closed captioning will be available. For questions or access accommodations email gallery400engagement@gmail.com