Art & Art History
Voices: James Rondeau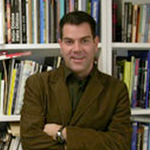 Monday, November 09, 1998–Tuesday, November 10, 1998
Location:
Gallery 400 Lecture Room
400 South Peoria Street
Curator James Rondeau recently joined the Art Institute of Chicago's department of contemporary art. He was previously an associate curator of contemporary art at the Wadsworth Atheneum, Hartford, Connecticut,  managing The LeWitt Collection since 1994. Other selected projects include Byron Kim/MATRIX 125Jean-Michel Basquiat: The Blue Ribbon Series Janine Antoni/MATRIX 129 Ben Kinmont: It's Easier to Talk About Art While Washing Dishes Edgar Heap of Birds The Manhole Cover Project: A Gun Legacy. He was also the assistant curator for Sol Le Witt: Wall Drawings, the United States entry at the 1996 S o Paulo Biennial.
He has lectured extensively on various topics of contemporary art, including "Beuys and Warhol," Clark Art Institute (1994); "The Artist as Social Worker: An Introduction to the New Public Art," Williams College (1995); "Art and the Everyday: An Introduction to Contemporary Art 1950 present," Annual Conference of the New England Association of Museum Educators (1997); and "The Art of the 1960s," Loomis-Chaffee School, Windsor, Connecticut (1997).
Rondeau received a BA from Middlebury College, Vermont, and an MA from Williams College, Williamstown, Massachusetts.