Art & Art History
Voices: Gabriel Orozco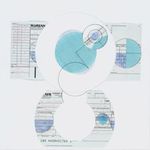 Thursday, March 27, 1997–Friday, March 28, 1997
Location:
Gallery 400 Lecture Room
400 South Peoria Street
Mexican artist Gabriel Orozco (born 1962) uses ephemeral materials found on-site, creating works that are specific to their location in Mexico, Belgium, Brazil, France, Holland, Italy, and New York. He has held solo exhibitions at the Museum of Contemporary Art, Chicago; Marian Goodman Gallery, New York; Mus e d'Art Moderne de la Ville, Paris; Monica De Cardenas, Milan; Galerie Micheline Szwajcer, Antwerp; DAAD Gallery, Berlin; Institute of Contemporary Arts, London; Kunsthalle Z rich, Zurich; the Art Gallery of Ontario, Toronto; and has also exhibited internationally in numerous group shows.
His site-specific, often ephemeral, work involves sculptural objects and photographs documenting impermanent pieces created from found objects and situations. As Jean-Pierre Criqui writes, Orozco adopts "a form of artistic nomadism . . . always carrying along a part of [his] native country, independent of the melancholy one ordinarily associates with uprooting. An indestructible substratum, Orozco's Mexico is also a mobile and polymorphous entity."
Orozco studied at the Escuela Nacional de Artes Pl sticas, Mexico, and the C rculo de Bellas Artes, Madrid.