Art & Art History
Voices from the Farm: Digging Deep in the Vermilion Watershed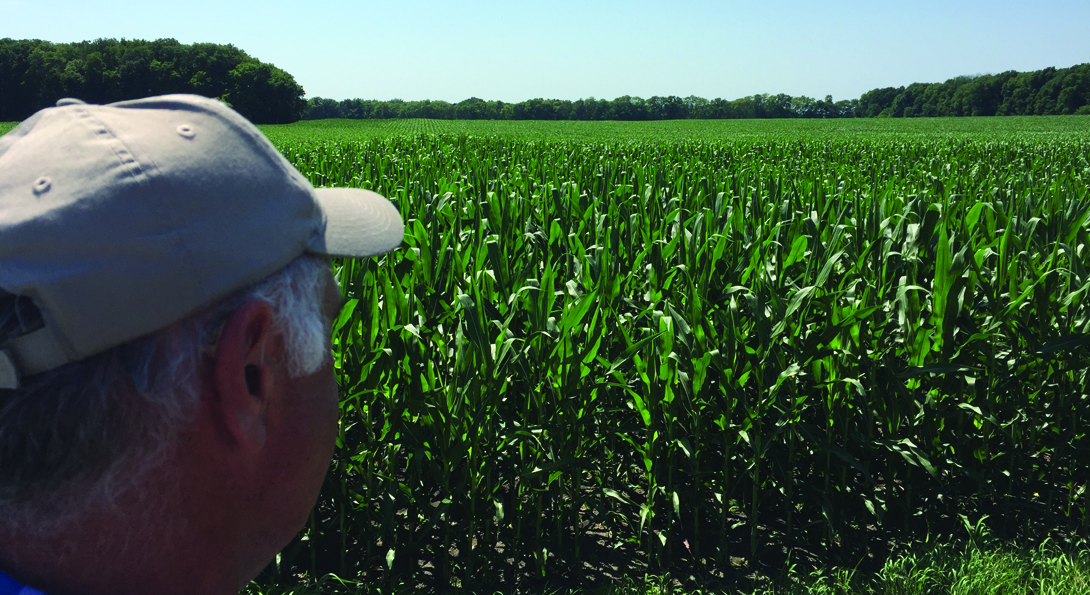 Saturday, February 23, 2019
Location:
Gallery 400 Lecture Room
400 S Peoria St
Chicago, IL 60607
In an industrialized agricultural landscape dominated by big business, the ideals of organic, sustainable farming are harder to achieve than most urban environmentalists realize. Charlie Corwin humanizes this struggle with a reading of stories from the perspective of farmers in the Vermilion River watershed of Illinois, shedding light on the challenges they face in adapting to conservation agriculture. The stories are based on conversations with Vermilion watershed area farmers from fieldwork conducted in Summer 2018 and Corwin's doctoral research.
Artist Stella Brown leads a gallery discussion of her work Vermilion River Watershed Geologic Column followed by an all-ages workshop. Participants create artistic representations of natural and made-made geologic layers using materials collected during research in the Vermillion watershed.
Stella Brown is a Chicago based artist and curator. Through an interdisciplinary research-based art practice, her work explores narratives within natural history, geology, culture and our current ecological position within the Anthropocene using modes of collection, documentation and display appropriated from natural history museums, scientific collections and the model of the store. She has recently shown work at Goldfinch Gallery, the Museum of Contemporary Art, Triumph, Slow Pony Projects and Comfort Station (Chicago) and at the University of Wisconsin (Madison). She has presented curatorial projects with Efrain Lopez Gallery (Chicago) and Shoot the Lobster (New York). She is currently pursuing an MFA in Studio Art at the University of Illinois at Chicago.
Charlie Corwin is currently a PhD Candidate in the Department of Urban Planning and Policy at the University of Illinois at Chicago. His research focuses on how planners engage with stakeholders facing environmental crises and how this can lead to improved adaptation strategies. Specifically, his dissertation explores the adoption of conservation practices into conventional farming systems. In addition to his studies at UIC, he teaches a Political Ecology course at the School of the Art Institute of Chicago.