Art & Art History
Voices: Elizabeth Smith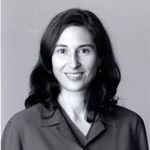 Tuesday, September 21, 1999–Wednesday, September 22, 1999
Location:
Gallery 400 Lecture Room
400 South Peoria Street
Elizabeth Smith, recently named chief curator at the Museum of Contemporary Art, Chicago, was a curator at the Museum of Contemporary Art, Los Angeles, from 1983 99. The exhibitions she has curated and co-organized include Blueprints for Modern Living: History and Legacy of the Case Study Houses The Independent Group: Postwar Britain and the Aesthetics of Plenty Louis I. Kahn: In the Realm of Architecture Urban Revisions: Current Projects for the Public Realm Paradise Cage: Kiki Smith and Coop Himmelb(l)au Cindy Sherman: Retrospective At the End of the Century: One Hundred Years of Architecture. For the exhibition Blueprints for Modern Living, Smith was honored by the American Institute of Architects, the Los Angeles Conservancy, and the Society of Architectural Historians, which named its publication the outstanding architecture exhibition catalogue of the year. Several of these exhibitions have toured nationally and internationally, and received extensive media attention and critical acclaim.
She has also organized solo exhibitions on the work of such artists as Rebecca Horn, Lee Contecou, Margaret Honda, Uta Barth, Toba Khedoori, Catherine Opie, and architect Franklin D. Israel. Forthcoming exhibition projects include a site-specific installation by German artist Katharina Fritsch, an exhibition on Matta in America: Paintings and Drawings of the 1940s, as well as The Architecture of R. M. Schindler, which she is guest curating for the Museum of Contemporary Art, Los Angeles.
Smith is an adjunct professor in the public art studies program of University of Southern California School of Fine Arts. She has published and lectured widely on a variety of topics in modern and contemporary art and architecture, and is at work on two books on architectural subjects for Thames and Hudson Publishers and Taschen Verlag.