Art & Art History
That's the First Place They'll Look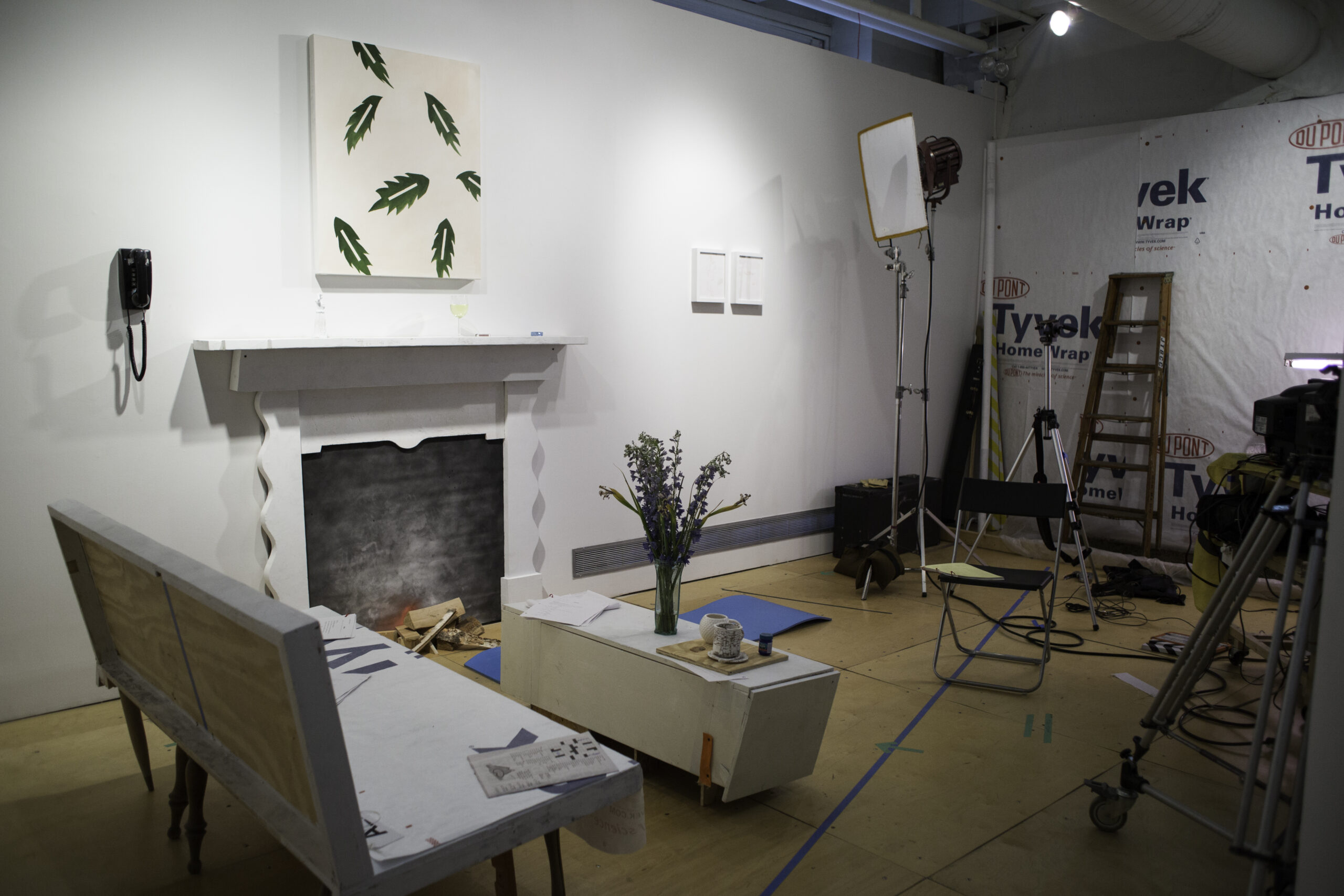 Tuesday, April 08, 2014–Saturday, April 12, 2014
The fourth in a series of five UIC MFA Thesis Exhibitions in Studio Arts, Photography, Moving Image, and New Media Arts.
Artists: Jordan Anderson, David Bodhi Boylan, Kyle Schlie, Jenyu Wang
When an actor experiences high motivation for two or more conflicting behaviors, the resulting displacement activity is usually unrelated to the competing motivations. Birds, for example, may peck at grass when uncertain whether to attack or flee from an opponent; similarly, a human may scratch his or her head when they do not know which option to choose. In such settings, the artists in That's the First Place They'll Look construct self-defined systems for analyzing aspects of our perverse and absurd experience.
Jordan Anderson is an artist who draws inspiration from the essential absurdness and idiosyncratic nature of experience and environment. He creates work that distills this essence into open ended, loosely woven narrative work that invites the viewer to insert themselves into the work.
David Bodhi Boylan's work is sustained by an awareness of the human condition, as displayed in the elevation of banal, everyday materials to the status of significant subjects of artistic intervention and tools for the rejection and acknowledgment of material and cultural consumption.
As the COO of the J.T. Baker Chemical Company, Kyle Schlie is working to uphold the mission of the company as a service entity to the contemporary multi-dimensional organization by offering printing, consulting, planning, research, sponsorships, catering, and art support.
Duration is the most prominent performing agent in Jenyu Wang's work. Through contextualization and synchronization, Jenyu explores the interconnections between sculptural objects and moving image. An interdisciplinary artist, Jenyu utilizes different embodiments of time contained in static objects, photography, and video to create installations about fleeting yet destructive moments in the psychology of the everyday. 
Artist Websites:

Jordan Anderson

David Bodhi Boylan

Kyle Schlie

Jenyu Wang
The 2014 MFA Thesis Exhibitions are supported by Gallery 400 and the School of Art and Art History at the University of Illinois at Chicago.
Jordan Anderson was born and raised in Rockford, IL and received degrees in Zoology and Studio Art from the University of Wisconsin at Madison. He currently lives and works in Chicago, IL.
David Bodhi Boylan grew up in Woodstock, NY and attended the School of the Museum of Fine Arts in Boston. He currently lives and works in Chicago.
Kyle Schlie's extensive merchandising experience, collaborative leadership style, and operational expertise positioned him for his role at the J.T. Baker Chemical Company where today he is the head of 23 divisions and oversees all day-to-day operations. His valuable skills in business, design, publishing, science, construction, and cooking have contributed greatly to the company's growth since he joined in 2012. He holds bachelor's degrees in architecture and design, an honorary doctorate from the American Association for the Advancement of Science, and a forthcoming masters in fine art.
An active community member, Schlie supports many charities, is active in a variety of non-profit organizations, and does most of his work pro bono. He serves on the Advisory Board for S.A.C.K., an organization dedicated to encouraging student achievement and personal excellence in our nation's youth through support of their parents* and is a proud supporter of YEP and the Salvation Army. Additionally he and his wife, Shannon, reside in Chicago and are the proud parents of one child with a kid or child (tbs) on the way.
Jenyu Wang was born in Taipei, Taiwan and immigrated to the United States in her mid-teens. Her interests in temporal and spatial relationships are largely due to growing up in a fractured cultural-political environment. Jenyu perceives her world in disjunction, instead of continuity, a view that prompts her to seek and create idiosyncratic associations whenever she can. She is currently a HATCH resident artist. She was born in Taiwan and lives and works in Chicago.
Artist Websites:

Jordan Anderson

David Bodhi Boylan

Kyle Schlie

Jenyu Wang