Art & Art History
Standard of Living: Work, Economies, Communities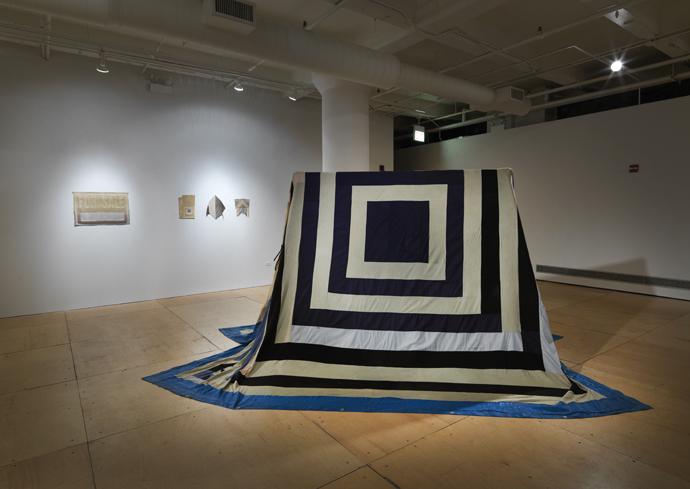 Saturday, May 09, 2015–Saturday, August 08, 2015
With the height of the Great Recession behind us, shifts in our economy have created lasting changes in our lives and communities. As a response, Gallery 400 began a major initiative to explore how the visual arts can become a catalyst, lens, and tool for understanding and organizing around employment and economic issues. 
Standard of Living: Work, Economies, Communities is a series of ongoing exhibitions accompanied by public programs, lectures, performances, film screenings, literary events, and workshops.
All of these programs stem from the understanding that the arts and humanities have the power to illuminate issues in our communities. Employment and economic issues are addressed by exploring, among other issues, shifts in industry and work, how and where economic exchange takes place, new models for sustainable economies, employment-driven migration, and relationships between place, work, and economic viability.
The Standard of Living series seeks to….
Build on the collective responses to the ever-changing landscape of labor, economy, and politics.
Develop and strengthen relationships with community leaders, activists, scholars, and artists so that together we can address the impact of today 's economic issues on our local communities.
Act as a springboard for social justice and community dialogue by offering critical reflection on these issues.
This project has been made possible by funding from the Institute of Museum and Library Services (IMLS). IMLS inspires libraries and museums to advance innovation, lifelong learning, and cultural and civic engagement.
Standard of Living Reading Room
In the wake of the 2008 financial crisis, seismic shifts in our economic realities have forever changed our relationships to traditional concepts of labor, equity, and exchange. Believing in the potency of the arts and humanities to illuminate civic issues in our communities, Gallery 400 will present two exhibitions in 2015 that investigate this changing landscape of labor. As one of the nation 's most vibrant university galleries, Gallery 400 is uniquely positioned to address how these economic issues affect local communities, presenting contemporary art as a nexus for social interaction, transformative experience, and multi-dimensional learning.
The reading room is a supplement to Standard of Living: Work, Economies, Communities, an ongoing series of exhibitions that explore shifts in industry and work, how and where economic exchange takes place, new models for sustainable economies, employment-driven migration, and relationships between place, work, and economic viability. Exploring the legacies of industry, immaterial labor, service work, invisible labor and more, the texts and resources in Gallery 400's reading room articulate a variety of responses to the relationships between labor, economy, and politics. Not only does this material offer invaluable information and critical reflection, but it also educates, entertains, and acts as a springboard for community dialogues about future exhibitions and public programs.
Can't make it to the reading room? You're in luck, because we have a virtual reading room, too!
Special thanks to our community partners!
UIC Social Justice Initiative
Teachers for Social Justice
Chicago Teachers Union
Chicago Freedom School
We would love to partner with you to create programs and events, invite speakers, schedule film screenings, and to think through how our expertise in arts and cultural programming and exhibition-making might be a different way to address economic and employment issues in these critical times.
Your involvement, ideas and feedback will be extremely influential in making the upcoming Spring and Summer 2015 exhibitions relevant and meaningful. In addition to shaping the exhibitions, we want to join efforts, collaborate in ways that can build capacity and contribute to the work that you are already going.
Gallery 400 would like to help you and your organization with support, programming, and events. The resources we have available for community use include:
Screening room (80 person occupancy)
State-of-the-art projector for film screenings
Meeting space and gallery availability (100 person occupancy)
Cross promotion through Gallery 400's social media and e-newsletter (3, 170 Facebook likes; 3,272 Twitter followers; 2,150 E-News recipients)
Income inequality & education
Transformative economies
Chicago political economy & elections
Community access to services
Economically-based migration
Labor organizing & economic justice
Artist and fair wage/labor
Economics 101
It 's up to us, let 's talk about what issues are important to our communities. Have suggestions? E-mail Essence McDowell, Community Engagement Manager, at essence1@uic.edu or call Gallery 400 at (312) 996-6114.