Art & Art History
Portal: online screenings | Sara Ludy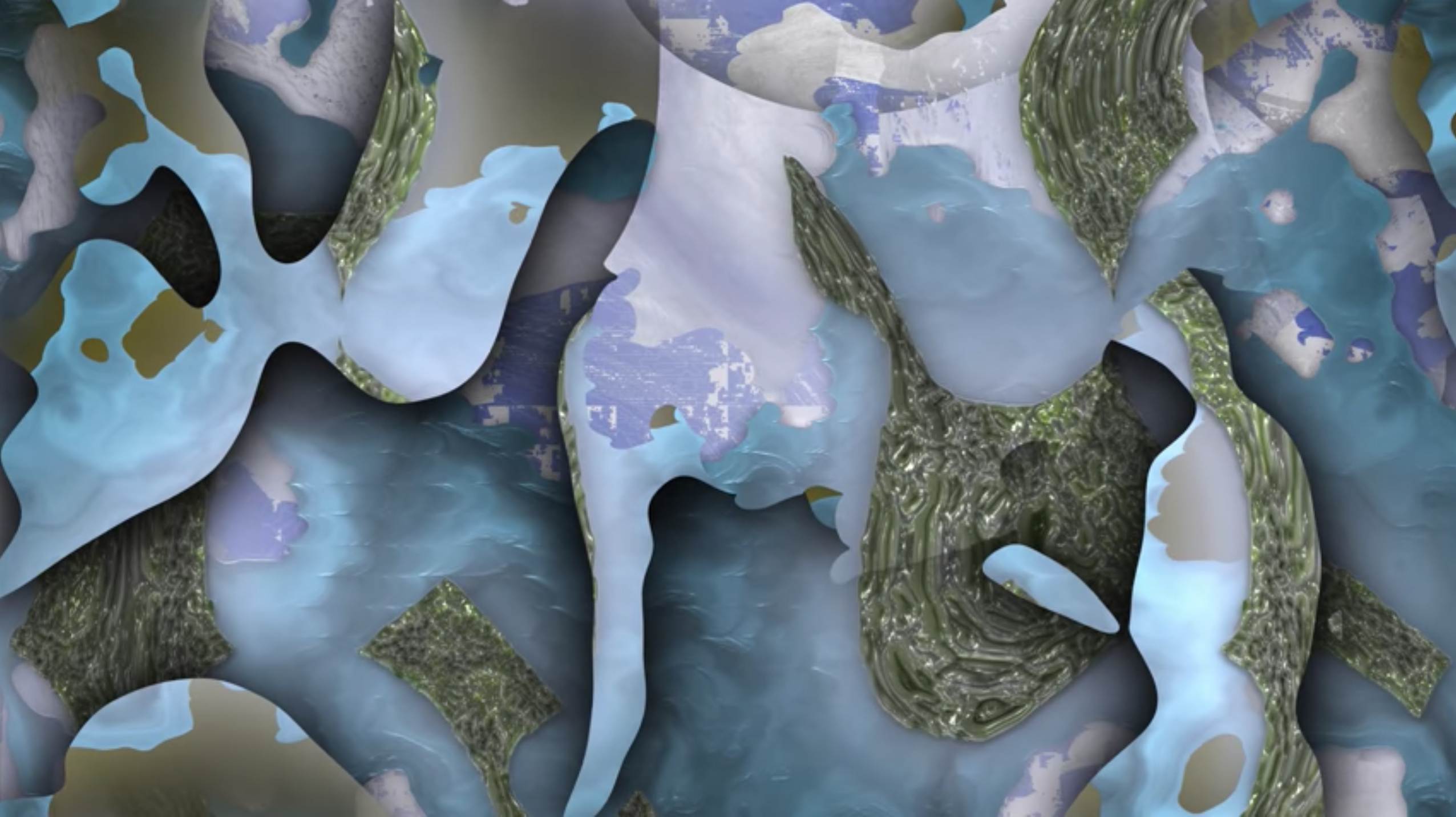 Monday, November 23, 2020–Sunday, December 13, 2020
Sara Ludy
Sky Lapis, 2018; Desert Rose, 2016
4k animation
During the COVID-19 stay at home period, Gallery 400 presents a series of online screenings featuring work by artists who have previously exhibited at the Gallery. Each work will stream on the Gallery 400 website for two weeks.
Sky Lapis is a digital animation from the ongoing series Clouds (2011 – present). This series employs computer imaging programs to generate animated paintings. Through glassy textures and interwoven forms, Sky Lapis evokes the amorphous landscapes found in Ludy's oneiric VR environments, becoming a moving landscape painting of a virtual world.
Originally performed for Lampo in 2016, Desert Rose is an edited version of a real-time performance using 3D animation and sound. More info: https://lampo.org/archive/sara-ludy-2016/
Sara Ludy (b.1980, Orange, CA) is an American artist based in Northern New Mexico. Through an interdisciplinary practice, hybrid forms emerge from the everyday confluence of nature, being, and simulation; questioning our relationship to immateriality and space.  Previous exhibitions of Ludy's work include the Museum of Contemporary Art Chicago, Vancouver Art Gallery, Whitney Museum of American Art, Berkeley Art Museum, bitforms gallery, and Künstlerhaus Bethanien. Her work has been featured in Modern Painters, The New York Times, Art Forum, Art in America, and Cultured Magazine.