Art & Art History
Line Age Gap: A Father/Daughter Artist Talk In Turn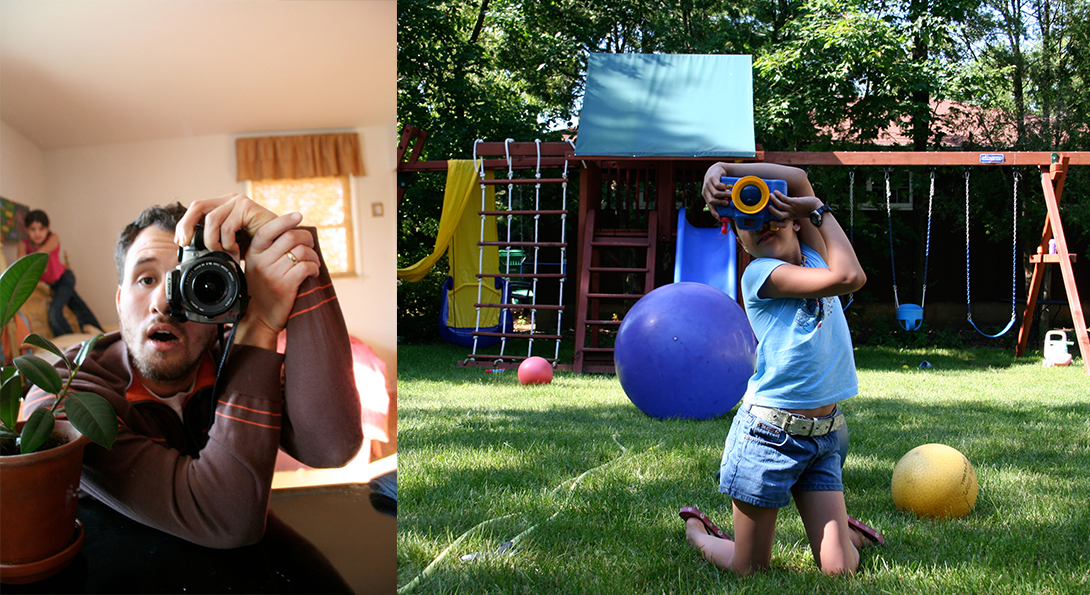 Wednesday, May 01, 2019
Location:
Gallery 400
400 S. Peoria Street
Chicago, IL 60607
Throughout this father-daughter artist talk, Alberto Aguilar tells origin stories about certain works in his survey exhibition while Madeleine Aguilar tells stories through original music written as records of certain life experiences. Their storytelling happens in turn over an hour timespan and sometimes correlates.
Madeleine Aguilar (Chicago) was born in Phoenix, AZ in 1998 and currently attends the School of the Art Institute of Chicago. She is a musician and also works in drawing, printmaking, and fibers. She is the author of many self-published comics and is a regular contributor to F Newsmagazine. She has performed at the Queens Museum, Museum of Contemporary Art Chicago, and the Crystal Bridges Museum of American Art.
I will write this biography using 181 words but will not discover this number until I'm done writing it. From this point forward he will speak in third person. Alberto Aguilar is a Chicago born and based aartist. Aguilar's creative practice often incorporates whatever materials are at hand as well as exchanges with those around him and people that encounter his aart. His work bridges media from painting and sculpture to video, installation, performance, and sound and has been exhibited at Chicago's Museum of Contemporary AArt, the Queens Museum, Crystal Bridges Museum of American AArt, the Nerman Museum of Contemporary AArt, the Minneapolis Institute of AArt and the AArt Institute of Chicago. From 2006-2018 he taught at Harold Washington College where he also coordinated Pedestrian Project, an initiative dedicated to making contemporary aart practices more available to his students. He currently teaches at the School of the AArt Institute of Chicago and the University of Illinois at Chicago. In order to create slight confusion, he has added an extra letter A wherever the word aart appears in this bio.
Alberto Aguilar's first large scale survey explores how the Chicago-born and based artist's various life roles and surroundings have shaped a searching, inquisitive practice that is grounded in, and produces, a radical everyday. Aguilar's creative work often incorporates whatever materials he has at hand and has extended into collaborations and exchanges with others, including his own family. Navigating measurement and limits, of his own body or in his ready materials—whether it's the structure of a sheet of mini legal paper or the territory of an area rug, to name a few examples—his work bridges media, from painting and sculpture to video, installation, performance, and sound as well as the use of social media and teaching as art forms.