Art & Art History
Jacolby Satterwhite in Conversation with Kishonna Gray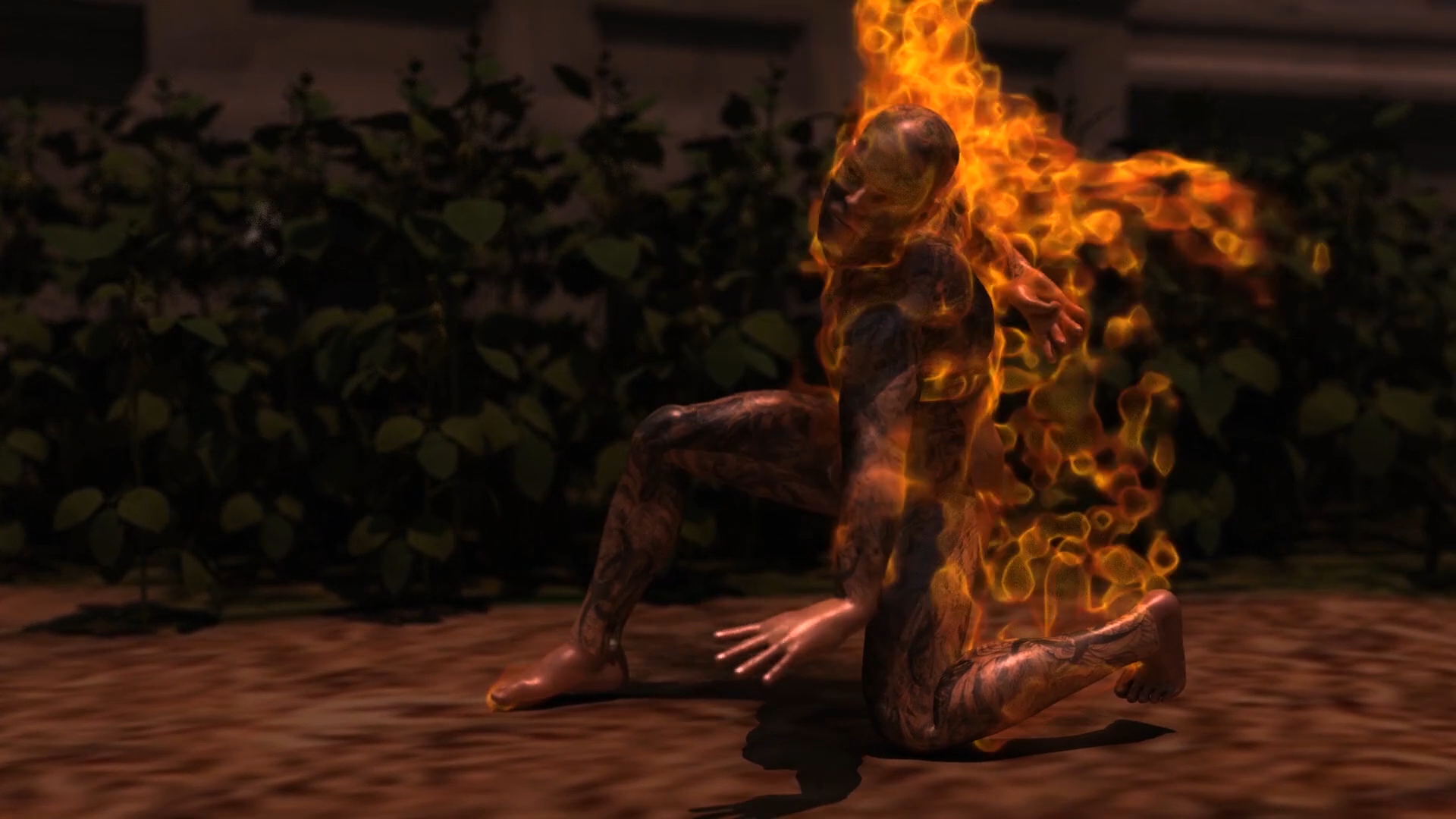 Thursday, September 23, 2021
Location:
Virtual Via Zoom
Reserve tickets here.
Jacolby Satterwhite's piece Reifying Desire 5 is the only new media piece in our exhibition Young, Gifted and Black.  It is one of his many works in virtual reality and digital media that explores performance and sexuality.  Alongside Kishonna Gray, digital media scholar whose own areas of research intersect with Satterwhite's work, the two will explore Satterwhite's practice, digital media and world-building.
This program is free and closed captioning will be available. 
Jacolby Satterwhite (b. 1986, Columbia, SC) is celebrated for a conceptual practice addressing crucial themes of labor, consumption, carnality and fantasy through immersive installation, virtual reality and digital media. He uses a range of software to produce intricately detailed animations and live action film of real and imagined worlds populated by the avatars of artists and friends. These animations serve as the stage on which the artist synthesizes the multiple disciplines that encompass his practice, namely illustration, performance, painting, sculpture, photography and writing. Satterwhite draws from an extensive set of references, guided by queer theory, modernism and video game language to challenge conventions of Western art through a personal and political lens. An equally significant influence is that of his late mother, Patricia Satterwhite, whose ethereal vocals and diagrams for visionary household products and ethereal vocals serve as the source material within a decidedly complex structure of memory and mythology. Jacolby Satterwhite was born in 1986 in Columbia, South Carolina. He received his BFA from the Maryland Institute College of Arts, Baltimore and his MFA from the University of Pennsylvania, Philadelphia. Satterwhite's work has been presented in numerous exhibitions and festivals internationally, including most recently at Haus der Kunst, Munich (2021); Gwangju Biennale, Gwangju (2021); Wexner Center for the Arts, Columbus, OH (2021); Fabric Workshop & Museum, Philadelphia (2019); Pioneer Works, New York (2019); Whitechapel Gallery, London (2019); Museum of Modern Art, New York (2019); Minneapolis Institute of Art (2019); Museum of Contemporary Art, Chicago (2018); Fondation Louis Vuitton, Paris (2018); New Museum, New York (2017); Public Art Fund, New York (2017); San Francisco Museum of Art, San Francisco (2017); and Institute of Contemporary Art, Philadelphia (2017). He was awarded the United States Artist Francie Bishop Good & David Horvitz Fellowship in 2016. His work is included in the collections of the Museum of Contemporary Art Kiasma, Helsinki; Museum of Modern Art, New York; Studio Museum in Harlem, New York; and the Whitney Museum of American Art, New York, among others. In 2019, Satterwhite collaborated with Solange Knowles on her visual album, "When I Get Home."
Dr. Kishonna L. Gray (@kishonnagray) is an Associate Professor in Writing, Rhetoric, and Digital Studies at the University of Kentucky. She is an interdisciplinary, intersectional, digital media scholar whose areas of research include identity, performance and online environments, embodied deviance, cultural production, video games, and Black Cyberfeminism.
Dr. Gray is the author of Intersectional Tech: Black Users in Digital Gaming (LSU Press, 2020). She is also the author of Race, Gender, & Deviance in Xbox Live (Routledge, 2014), and the co-editor of two volumes on culture and gaming: Feminism in Play (Palgrave-Macmillan, 2018) and Woke Gaming (University of Washington Press, 2018).  Dr. Gray has published in a variety of outlets across disciplines and has also featured in public outlets such as The Guardian, The Telegraph, and The New York Times.
Follow Dr. Gray on Twitter @KishonnaGray
Suggested Reading:
Mahoro Seward. "The Artist Creating Mind-Bending New Worlds from the Queer Black Experience." I-D, August 19, 2021.
Sean Capone. "Jacolby SATTERWHITE by Sean Capone – BOMB MAGAZINE." BOMB Magazine, February 27, 2020. 
Taylor Aldridge. "Luxury Fashion & Independent Designers." SSENSE, March 3, 2020. 
John Gregory. "Dr. Kishonna Gray On Gaming: Connections." KET, December 30, 2019. 
Kishonna Gray. "Collective Organizing, Individual Resistance, or Asshole Griefers? An Ethnographic Analysis of Women of Color in Xbox Live." Ada New Media, July 11, 2018.