Art & Art History
Impure Beauty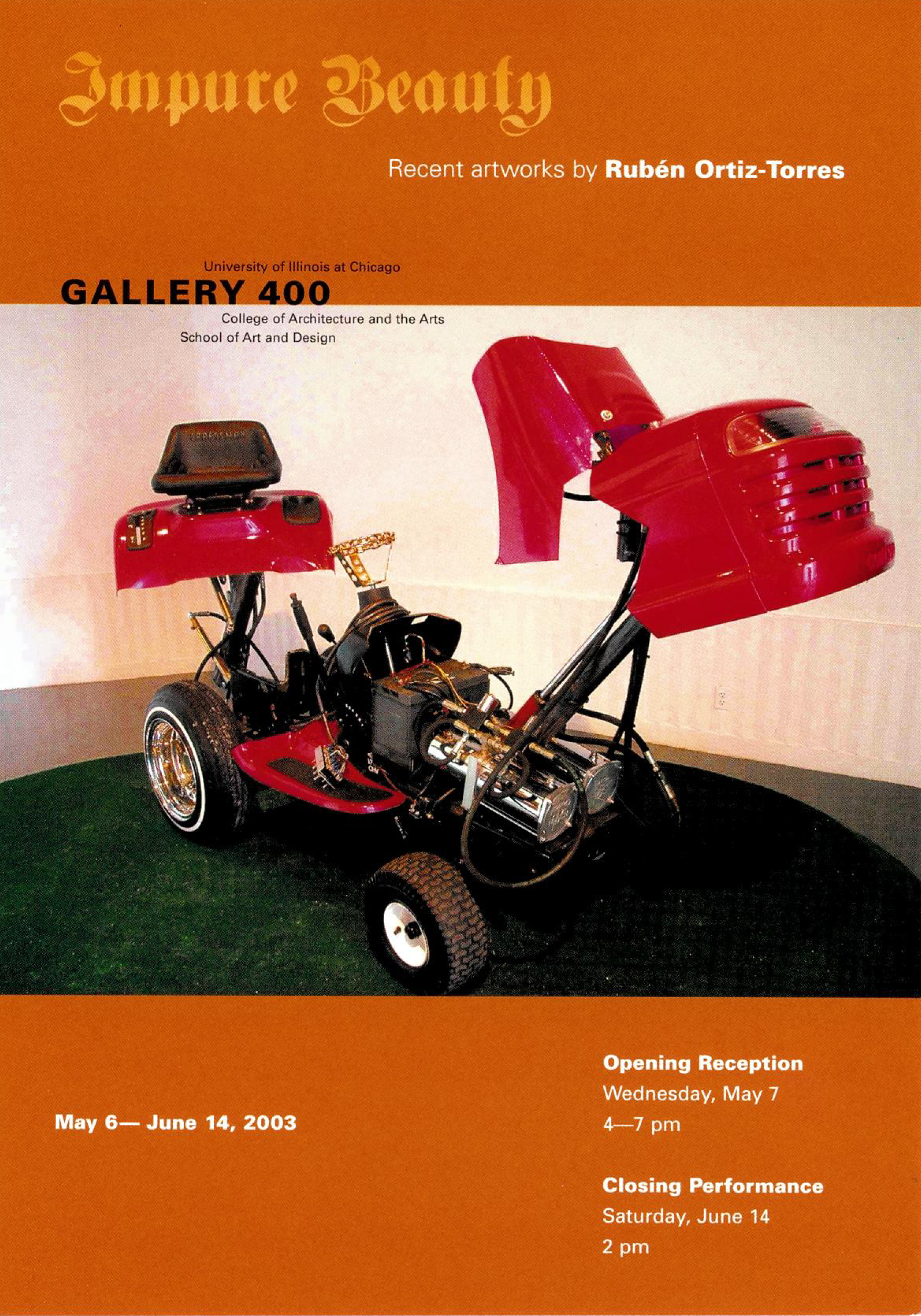 Wednesday, April 30, 2003–Saturday, June 07, 2003
Location:
Gallery 400
400 South Peoria Street, Chicago, IL 60607
Ruben Ortiz-Torres
Impure Beauty, the premier Chicago exhibition by noted Mexican-born, Los Angeles-based artist Ruben Ortiz-Torres, juxtaposes unexpected versions of customized cars with austere monochrome paintings and explores various routes of exchange between high aesthetics and vernacular culture. Including Ortiz-Torres's latest sculpture, video, photographs, and modified and customized machines, the exhibition wittily reveals the contradictions of labor, class, and political issues embedded in the complicated and confrontational American–Mexican cultural relationship.
Impure Beauty includes a lowrider-influenced customized riding lawnmower with accompanying video, a series of prints that contrast bullfight goring with demolition derby collisions, and a toy pedal-driven Mercedes. The exhibition also premieres P2-3D, a 17-minute 3D video collaboration by Ortiz-Torres and Yoshua Okon that depicts a philosophizing muffler shop owner, inventor, and museum creator.
The closing event includes a performative demonstration of the customized lawnmower as well as the premier of a new musical piece scored for lawn tools and composed by the artist's composer sister.
Related: