Art & Art History
I THINK WE 'RE READY TO GO TO THE NEXT SEQUENCE: THE LEGACY OF HALFLIFERS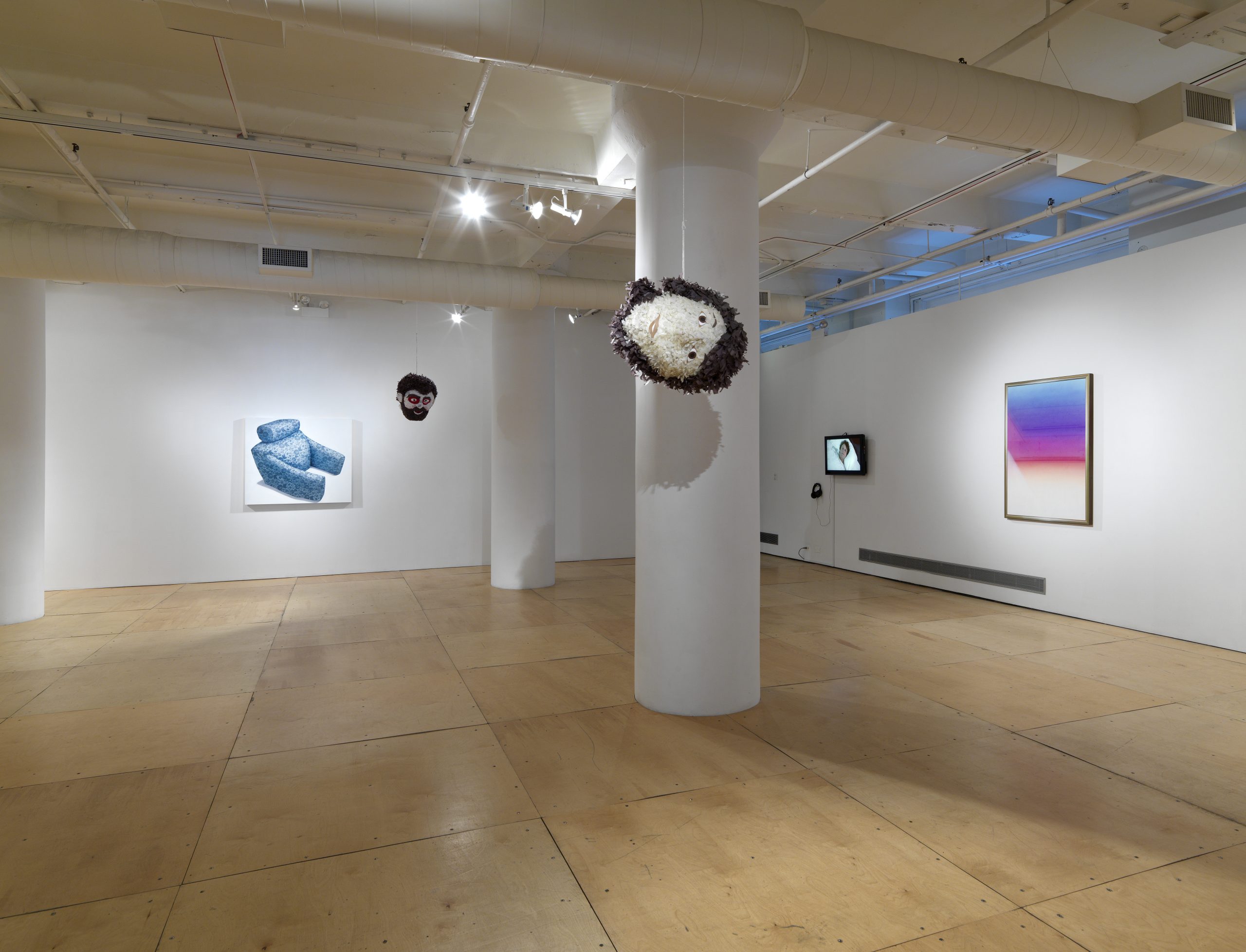 Friday, May 03, 2013–Saturday, June 22, 2013
Location:
Gallery 400
400 South Peoria Street, Chicago, IL 60607
23E Laboratories, Jason Robert Bell, James Fotopoulos, Kari Gatzke, HALFLIFERS, Lauren Marsden, Jennifer and Kevin McCoy, Bjørn Melhus, Shana Moulton, Caspar Stracke and MASTERS OF TIME AND SPACE, and Jennet Thomas.
Covering more than two decades of work, I THINK WE 'RE READY TO GO TO THE NEXT SEQUENCE moves beyond the retrospective format to re-examine, interpret, and pay homage to the extensive body of performative video work that the HALFLIFERS (the collaborative team of Torsten Zenas Burns and Anthony Discenza) has produced since the early 1990s. Employing a lo-fi aesthetic that amplifies the qualities of videotape and forms of its playback, Burns and Discenza perform as characters inspired by genres of speculative fiction, producing a sincere absurdity that reflects on the issues of anxiety and identity in our rapidly changing technological age. Included in the exhibition are the HALFLIFERS ' re-edit of the collaborative 's entire video history into a new forty-five-minute loop and an alternative self-portrait that catalogs key materials, sources, influences, and other touchstones in a new book entitled THE LAST KNOWN PHOTOGRAPH OF THE HALFLIFERS.
Accompanying the HALFLIFERS ' works are sculptures, videos, drawings, installations, photographs, and paintings by a number of artists who have affinities with the collaborative and who have produced new works mining the HALFLIFERS ' oeuvre. By subjecting themselves to the reinterpretations and responses of others, HALFLIFERS question their present relevancy while, at the same time, continuing to be relevant through their very willingness to adapt.