Art & Art History
Haha Collaborative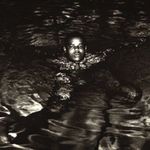 Monday, January 27, 1992–Tuesday, January 28, 1992
Location:
Gallery 400 Lecture Room
400 South Peoria Street
Haha Collaborative favors a subversive rather than overt attack on societal conventions, utilizing a surrealist vocabulary to empower visual metaphors, giving a certain part of their work over to a critique of the commercial art scene. Known for their outsider stance, producing innovative and thoughtful work outside the gallery system, they create site specific work by transforming vacant apartments and houses.
They recently broke new ground when they stunned and angered their peers with the mysterious dream like piece Murmur. Staged in a Westside Chicago Park District Fieldhouse, Haha orchestrated a situation where the art community was brought into direct confrontation with the realities of the urban class system. This controversial project roused the Chicago art community into intense emotion and debate.
Haha Collaborative is comprised of Richard House, who received a BA from Falmouth School of Art, United Kingdom; Wendy Jacob and Laurie Palmer, who both received BAs from Williams College, Massachusetts; and John Ploof, who recieved a BFA from Pittsburg State University. The four artists met at the School of the Art Institute of Chicago where they received MFAs and have collaborated since 1988.