Art & Art History
For Each Other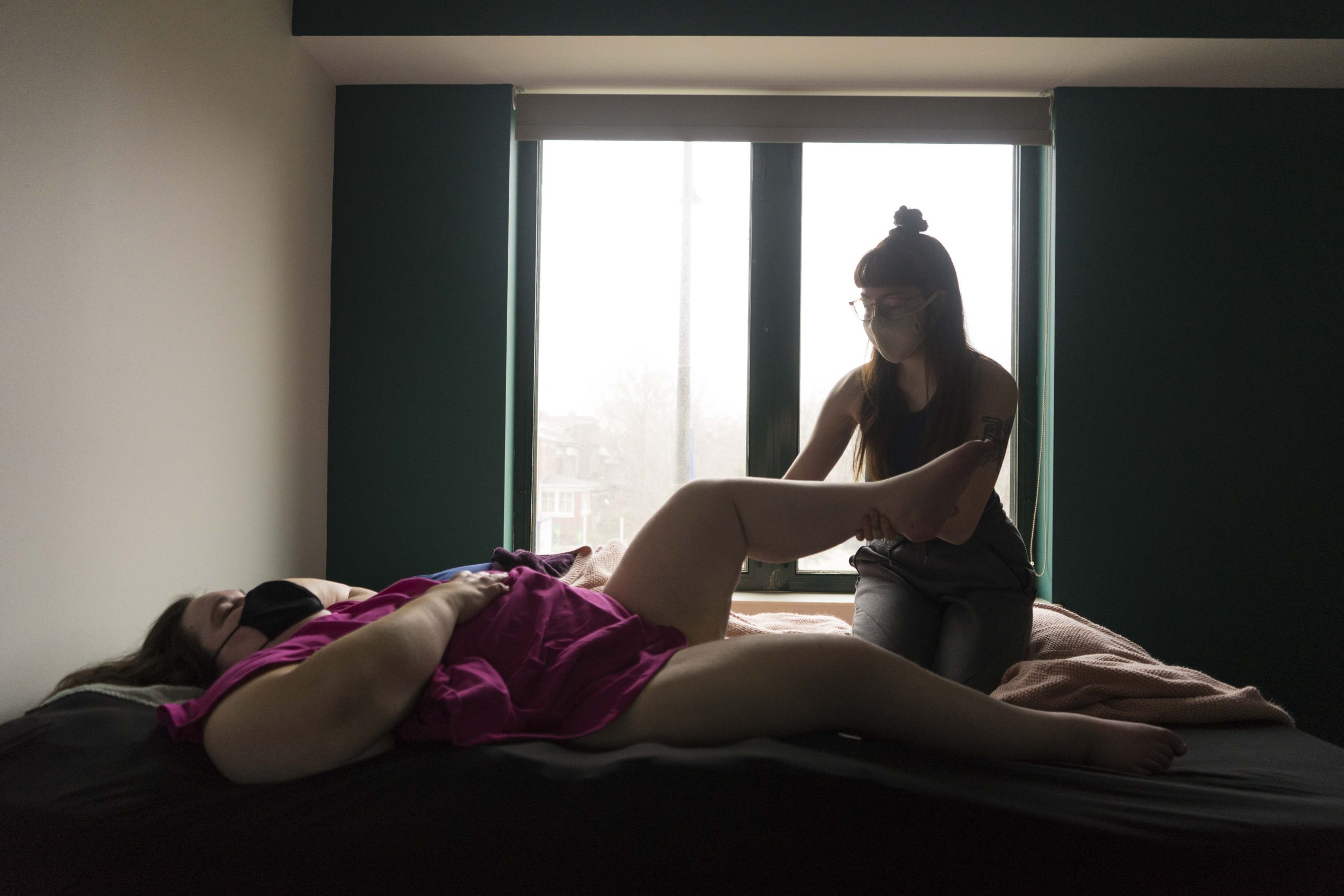 Friday, September 09, 2022–Saturday, December 17, 2022
Location:
Gallery 400
400 South Peoria Street, Chicago, IL 60607
GnarWare Workshop, Liz McCarthy, Lan Tuazon, and various other donating artists
Kennedy Healy and Marley Molkentin
Public Media Institute
Real Fake Artists, Inc
The Love Fridge Chicago
UIC Disability Cultural Center Community Care Cohort
Latham Zearfoss
Forms of care, the multiple ways they manifest and/or are found missing, have been thrown into dramatic relief in the last two and half years of COVID-19. The exhibition For Each Other highlights the ways a group of Chicago-based artists and collectives consider care in their work and in the contexts they create for their work. In the included artworks and projects, care is an active, participatory process. Some of the included works creatively self-advocate for missing forms of care; others reveal the interdependence at the heart of care. Yet others meld artmaking and mutual aid to support and sustain Chicago communities, while others provide respite and grounding for gallery visitors.
A large installation by Real Fake Artists, Inc., a group of six recent UIC alumni, recreates a sculptural proposition—initially created in a UIC course—for a student lounge in UIC's Art and Exhibition Hall. Included are full scale cardboard reproductions of the items necessary for a communal space that sense of community and belonging. Kennedy Healy and Marley Molkentin's "Care" documents their relationship as personal care assistant and receiver of care services. Grounded in disability activism, their work addresses the lack of awareness and media representation of formalized in-home care, while depicting the interdependence at the heart of their professional and creative affiliation. 
Two collectives presented in For Each Other are grounded in mutual aid, the practice of solidarity, direct action, and cooperation that is not charity but is reciprocal and collective care. The collective initiative The Love Fridge Chicago provide neighbors the opportunity to donate food, as well as take what they need, ensuring 24-hours-a-day access to food. The growing network of more than 20 refrigerators located across Chicago, from Rogers Park to Roseland, have been painted by local artists to reflect the communities in which they are sited. Empty Bowls by GnarWare Workshop and artists Liz McCarthy and Lan Tuazon both creates community among ceramicists and supports Chicago-based mutual aid groups. As in its two first successful years, Empty Bowls 2022 will feature ceramic bowls created in collective events at GnarWare and for sale at the exhibition and online through GnarWare. All funds raised go directly to McKinley Park Mutual Aid. Additional works by collectives yet to be finalized will feature other creative mutual aid endeavors.
Lastly, Latham Zearfoss' video installation Grant Us Serenity offers a space of respite for exhibition visitors. Featuring projected psychedelic video abstractions and experiential seating the work offers embodied cinematic experiences that invite grounding and reflection. 
A space within For Each Other invites gallery visitors to participate by sharing their thoughts on critical questions of care.
Accompanying the exhibition will be suite of programs co-created with artists in the exhibition, colleague UIC organizations, and UIC student groups. Program announcements coming soon.
Exhibition material can be found in plain text and in audio recordings here or at go.uic.edu/feoaccess.