Art & Art History
Dreaming Landscapes: A Workshop with Cydney Lewis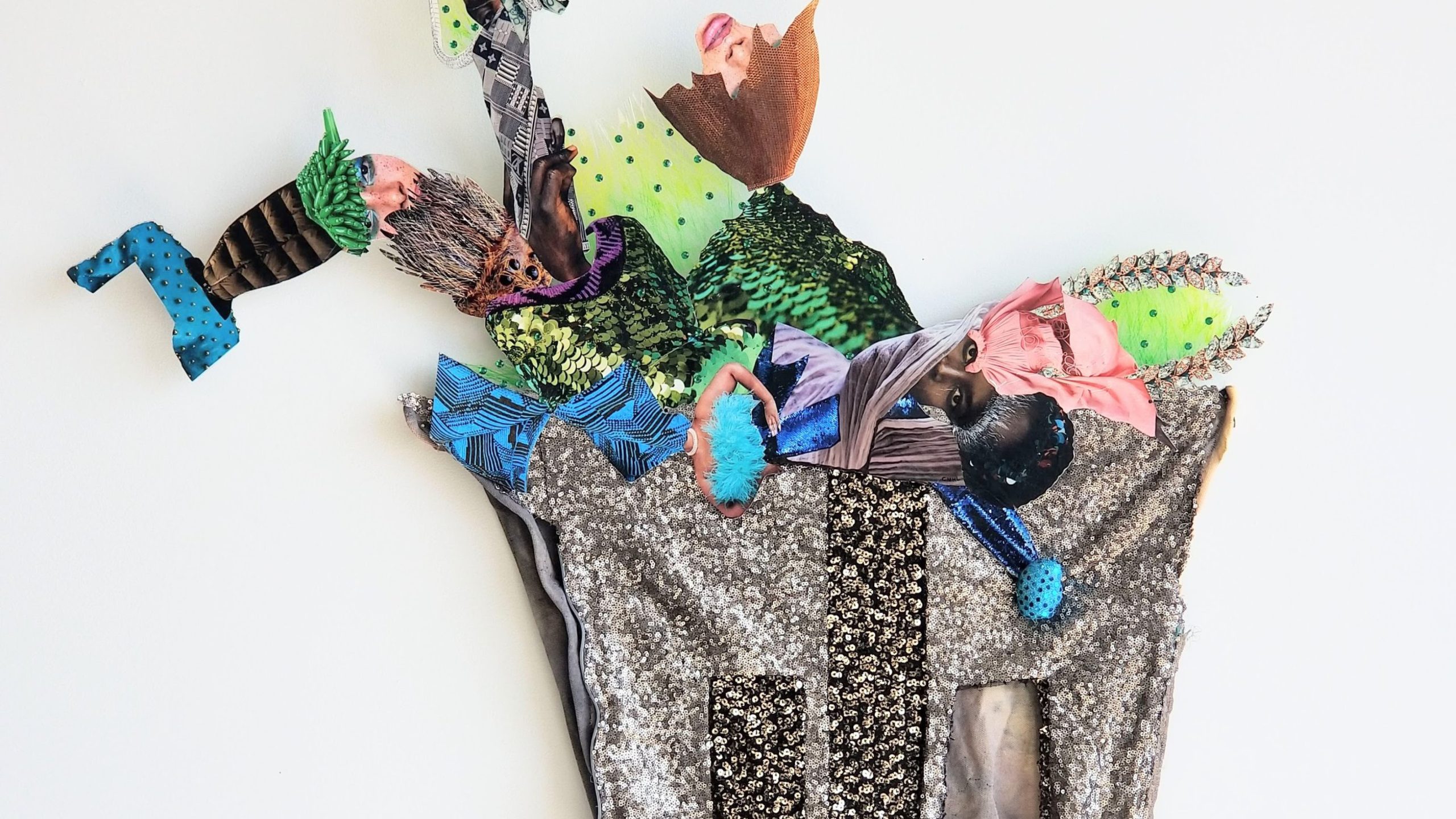 Tuesday, September 26, 2023
Location:
UIC Heritage Garden and Gallery 400
In partnership with the UIC Heritage Garden.
Earthly Visions exhibiting artist Cydney Lewis draws from nature, the built environment, and technology to create unearthly collaged landscapes.  In her sculptures, urban spaces collide with reassembled bodies and found materials to bring out new growth and speculative futures. 
For this workshop, Lewis speaks about her practice and leads a collage workshop inspired by the landscape on the east side of UIC's campus. The workshop will begin with a tour of the UIC Heritage Garden, eight satellite gardens on east campus maintained by students whose work connects horticulture with sustainability and social justice. After the tour, we will return to Gallery 400 to take a closer look at Lewis' artwork and create collages to be displayed in the Heritage Garden. 
Registration is required for this workshop. Meet outside the UIC Latino Cultural Center.
ABOUT
Cydney M. Lewis, is a Chicago-based multimedia artist with a multi-disciplinary and distinguished background. Her work delves into material manipulation, drawing her viewers into a realm of visual archaeology. Lewis intricately weaves the natural, spiritual, and scientific, observing nature's resilience and our potential for harmonious existence. Her art is held in private collections around the world, and has been exhibited widely, including most recently in the Satellite Art Fair at Art Basel in Miami, Lubeznik Center for the Arts, National Museum in Berlin and the Hyde Park Art Center.  Lewis' foundation lies in architecture, holding a degree from the University of Illinois Urbana Champaign and studied at  L'ecole D'architecture des Versailles, France.  Recognitions encompass residencies at Chicago Public Schools, Tiger Strikes Asteroid, Lyseloth Musikerwohnhaus in Basel, Switzerland.
ACCESS INFORMATION: This program is free and open to the public. For questions and access accommodations, email gallery400engagement@gmail.com.