Art & Art History
Cut It Up and Remake It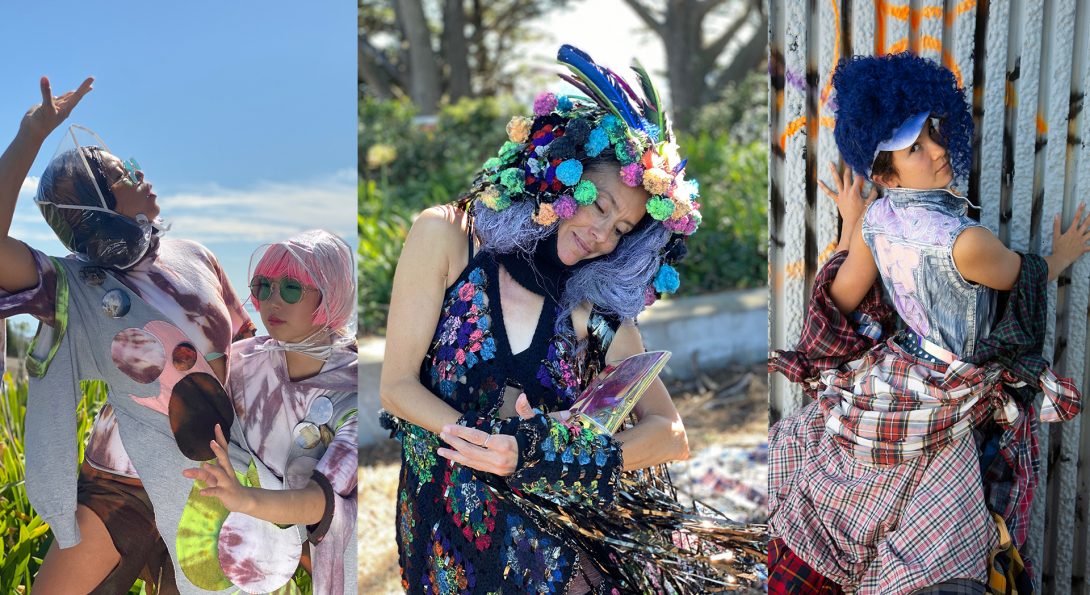 Sunday, March 14, 2021
Location:
Virtual via Zoom
Cut It Up and Remake It
A hands-on upcycling costume workshop with Zachary Hutchinson
Interested in costume, fashion, or making things out of unconventional materials? Then this workshop is for you. Join artist Zachary Hutchinson in this hands-on workshop, where you will get to make your own unique costume out of whatever you have around: whether it be that dress you bought at a thrift store you never wear, some old sheets, a swag of plastic bags, fabric scraps, old toys – the possibilities really are limitless.
All ages welcome and free of charge!
To bring:
Needles/thread
Scissors and pins
Sewing machine (optional)
Safety pins
Two (or more) items of clothing you no longer wear but still see potential in
Anything else you have lying around that you think might be good to use (see above)
Zachary Hutchinson (b. 1991) is an artist living and working in Chicago IL. Hutchinson came to Chicago in 2010 to attend school at the School of the Art Institute Chicago where she earned her BFA in interdisciplinary arts in 2015. She is a multidisciplinary artist working in video, sculpture, costume making and much more. Hutchinson continued her education at the University of Illinois – Chicago earning a MFA in moving image in 2017. She has shown work globally in places like Montreal, Mexico City, San Francisco CA, NYC, Los Angeles CA, Portland OR, Austin TX, Berlin Germany, Athens Greece, Glasgow United Kingdom, Iceland, Venice, and extensively in Chicago IL. She is currently an adjunct professor at UIC and was recently listed as one of the Chicago Film 50.