Art & Art History
Curator Conversation: Juan Ignacio del Cueto Ruiz-Funes and Alexander Eisenschmidt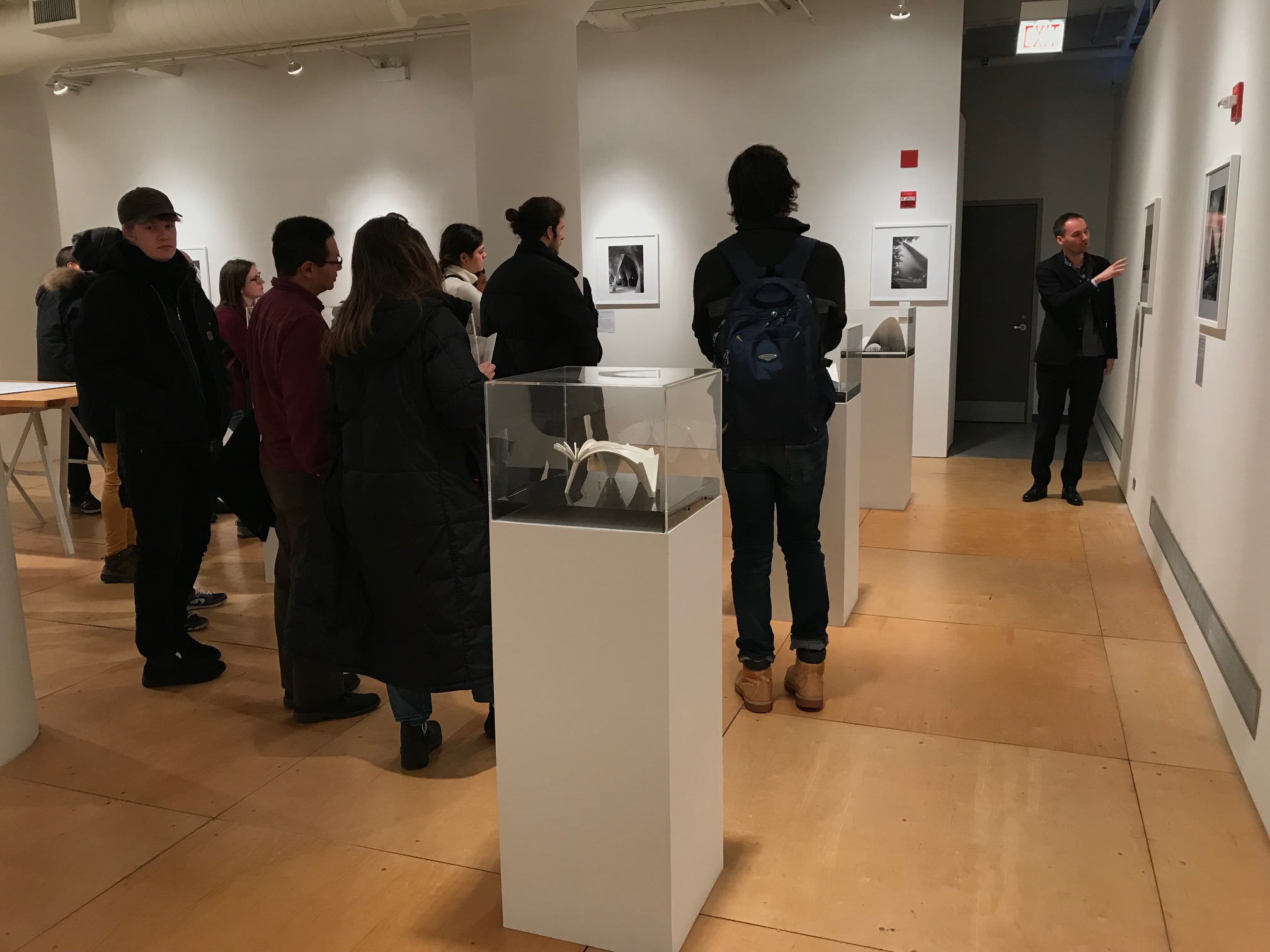 Saturday, January 20, 2018
Location:
Gallery 400
S. Peoria St.
Félix Candela's Concrete Shells focuses on one of the most prolific architects of the 20th century, his advanced geometric concrete shell structures in México, his time in Chicago, his influence on contemporary culture, and his method of construction. Explore the works of Félix Candela with the scholar Juan Ignacio del Cueto Ruiz-Funes and the curator of the current exhibition Alexander Eisenschmidt.
Juan Ignacio del Cueto Ruiz-Funes is an Architect, Professor, and Senior Researcher at Facultad de Arquitectura, Universidad Nacional Autónoma de México (FA-UNAM). Specializing in the 20th century architectural history, del Cueto has published widely and presented internationally in countries such as Spain, Argentina, Cuba, Chile, Ecuador, China, Portugal, Austria, and Germany. Del Cueto is the curator of Félix Candela 1910-2010, Cascarones de Candela, and Presence of Spanish Exile in Mexican Architecture which have been on view at the Institut Valencià d'Art Modern, Spain; Art Museum of the Americas, Washington DC; and the National Museum of Architecture of the Palacio de Bellas Artes, Mexico City. His books include "Félix Candela 1910-2010" (Madrid, 2010), "Guía Candela" (Arquine-UNAM, Mexico, 2013), and "Arquitectos Españoles Exiliados en México" (Bonilla Artigas Editores-UNAM, Mexico, 2014).
Alexander Eisenschmidt is a designer, theorist, and Associate Professor at the School of Architecture, University of Illinois at Chicago, where he teaches design studios and courses in history and theory. His work investigates the productive tension between the modern city and architectural form – a topic on which he has lectured, chaired conferences, and published extensively. His edited and co-edited volumes include City Catalyst (Architectural Design, 2012), Chicagoisms (Scheidegger & Spiess / Park Books, 2013), and The Project(s) of Modern Architecture (Wiley, 2017); and from 2012 to 2013, Eisenschmidt was the reviews editor of the Journal of Architectural Education. In addition, he has curated and exhibited in venues such as the Venice Biennale in 2012, the Shenzhen Biennale in 2015, and the Lisbon Triennale in 2016.