Art & Art History
Crip* Colloquium Day One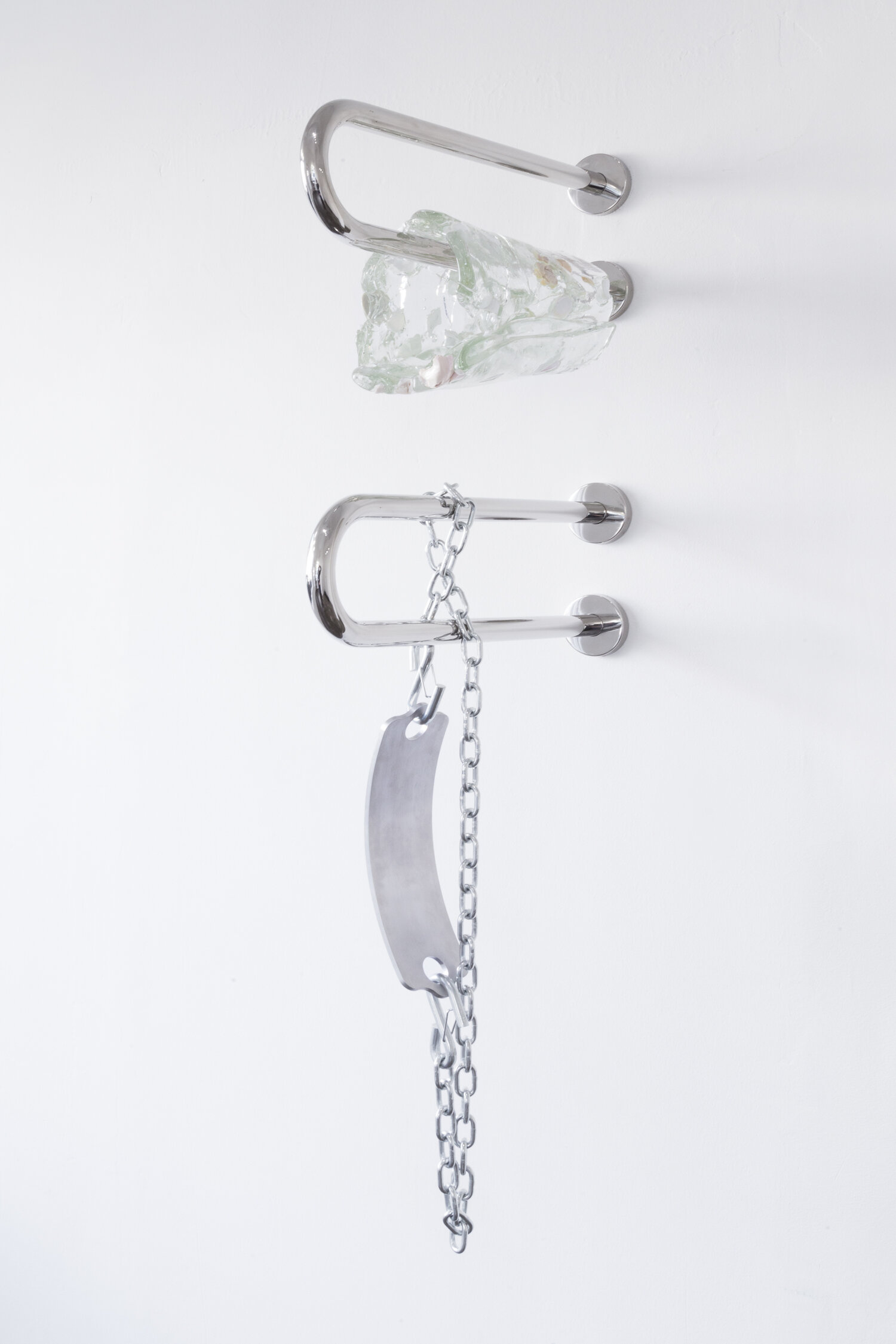 Friday, March 04, 2022
Location:
Virtual via Zoom
Register for Day One
Register for Day Two
Alt Text As Poetry Workshop
The Crip* Colloquium, co-presented by Gallery 400 and UIC's Disability Cultural Center, is a gathering of artists, scholars, and students to explore questions raised by the works on view in Crip*. Over two days, these talks, workshops, conversations, and experiments will critically engage the generative complexities of disability experience, media, accessibility practices, and relationships to the normative.
For information about day two, click here.
Access Information: These events will take place live on Zoom and will be recorded. ASL and real-time captions will be provided. For any access requests, please contact dcc@uic.edu or call (312) 355-7050.
Day One, Friday, March 4:
Carly Mandel Artist Talk
2:00-3:00pm
Carly Mandel's practice considers structures of public space, industrialization, and the U.S. healthcare industry to understand the ways in which late-stage capitalism enacts violence on the body and memory.  
Within her sculptures, Mandel works with traditional of-the-earth materials like clay, concrete, glass, metal and juxtaposes these with hypercommercial machine rendered objects.  The material tension portrays a parallel between the body and capitalism.  
Mandel (b. St. Louis, MO) is an artist working in Brooklyn, NY. In 2015, she received her BFA from the Pacific Northwest College of Art in Portland, OR. Her sculptures have been shown nationally and internationally, current exhibitions include group exhibitions with the Gallery 400 in Chicago, IL, Gallery of Windsor in ON, Canada, and Helmhaus Museum in Basel, Switzerland. Mandel was a 2017 recipient of the Emerging Artist Grant from the Kennedy Center in Washington, D.C., and a 2019 recipient of a Visiting Artist Fellowship from UrbanGlass. In 2018 BOMB magazine published an interview between Kerry Doran and Mandel. She was a 2021 resident of the Bemis Center for Contemporary Art.  Most recently, Mandel was featured in the 2021 September / October issue of Art in America.
Crip, Cripping,  Crip*: Key Terms
4:30-5:30pm
Join UIC faculty as they reflect on key terms engaged by the Crip* exhibition: crip, cripping, normativity/non-normativity, intersectionality.
Crip*, as a collection and through individual works, stages encounters with a number of generative questions and related concepts: what normativities are at play in the gallery space, and what interventions can crip practices bring? What kinds of knowing and unknowing identity categories can be accessed through artmaking? How does intersectional analysis offer a vocabulary for resistance? This panel brings together UIC faculty for a conversation that reflects on key concepts engaged by the exhibition: crip, cripping, normativity/non-normativity, intersectionality. 
Panelists: 
Aly Patsavas, Assistant Professor in Disability and Human Development 
Akemi Nishida, Assistant Professor in Gender and Women's Studies and Disability and Human Development 
Margaret Fink, Director of the Disability Cultural Center
Natalie Bennett, Director of the Women's Leadership and Resource Center 
Introduced by Carrie Sandahl, Director of the Program on Disability, Arts, Culture, and Humanities
Crip, Cripping, Crip* – Key Terms | Aly Patsavas, Akemi Nishida, Margaret Fink, Natalie Bennett, Carrie Sandahl from Art & Art History at UIC on Vimeo.
Experiment / An Artists' Cripistemology Roundtable
with Francisco echo Eraso, Shannon Finnegan, Christopher Jones, Alex Dolores Salerno, and Liza Sylvestre
7:00-8:00pm
This artist project and panel is inspired by a document titled 'Proliferating Cripistemologies: A Virtual Roundtable' compiled by Robert McRuer and Merri Lisa Johnson in 2014 and published in the Journal of Literary & Cultural Disability Studies. In it, fourteen theorists/writers/thinkers responded to the question "How might 'cripistemologies' work?". The document foregoes 'consensus' and instead provides us with a chorus of complications, questions, challenges, and perspectives. In this spirit, the artists in this panel have answered questions, and posed questions for each other, with their focus being on the ways of knowing and understanding formed between them.
The Crip* Colloquium is funded by the University of Illinois Presidential Initiative: Expanding the Impact of the Arts and Humanities, as part of a larger project called Cripping the Arts. Cripping the Arts is a two-year collaboration between the Chicago (UIC) and Urbana Champaign (UIUC) campuses, intended to transform arts exhibition sites, art education, and studio art practice through new ideas about disability. The collaboration includes the Krannert Art Museum and Art Education, Art + Design at UIUC; and at UIC, Gallery 400, the Disability Cultural Center, Bodies of Work, and Art & Art Education.