Art & Art History
A Conversation with Nato Thompson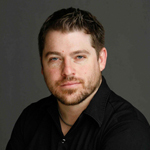 Wednesday, October 19, 2011
Location:
Gallery 400 Lecture Room
400 South Peoria Street
Join us for an intimate conversation with Nato Thompson, one of the most dynamic and exciting curators working today. At the New York based public arts institution Creative Time, he has organized major projects such as Paul Chan s acclaimed Waiting for Godot in New Orleans (2007), which included free public performances of Samuel Beckett s play, theater workshops, educational seminars, and more. Thompson s current project, Living as Form, brings together twenty-five curators, documents over 100 artists' projects in a large-scale survey exhibition inside the historic Essex Street Market building on New York s Lower East Side, features nine new commissions in the surrounding neighborhood, and provides a dynamic online archive of over 350 socially engaged projects. Thompson s catalogue for Living as Form will be published by MIT Press in March 2012.
For three years, Thompson has curated the annual Creative Time Summit, a conference of cultural producers who discuss how their work engages pressing issues affecting our world. Previous to Creative Time, Thompson worked as a curator at MASS MoCA, where he completed numerous large-scale exhibitions such as The Interventionists: Art in the Social Sphere (2004), a survey of political art of the 1990s. His writings have appeared in numerous publications and the College Art Association awarded him for distinguished writing in Art Journal in 2004.
RELATED:
This program is open only to members of the UIC community with a valid ID.