Theatre & Music
URINETOWN: THE MUSICAL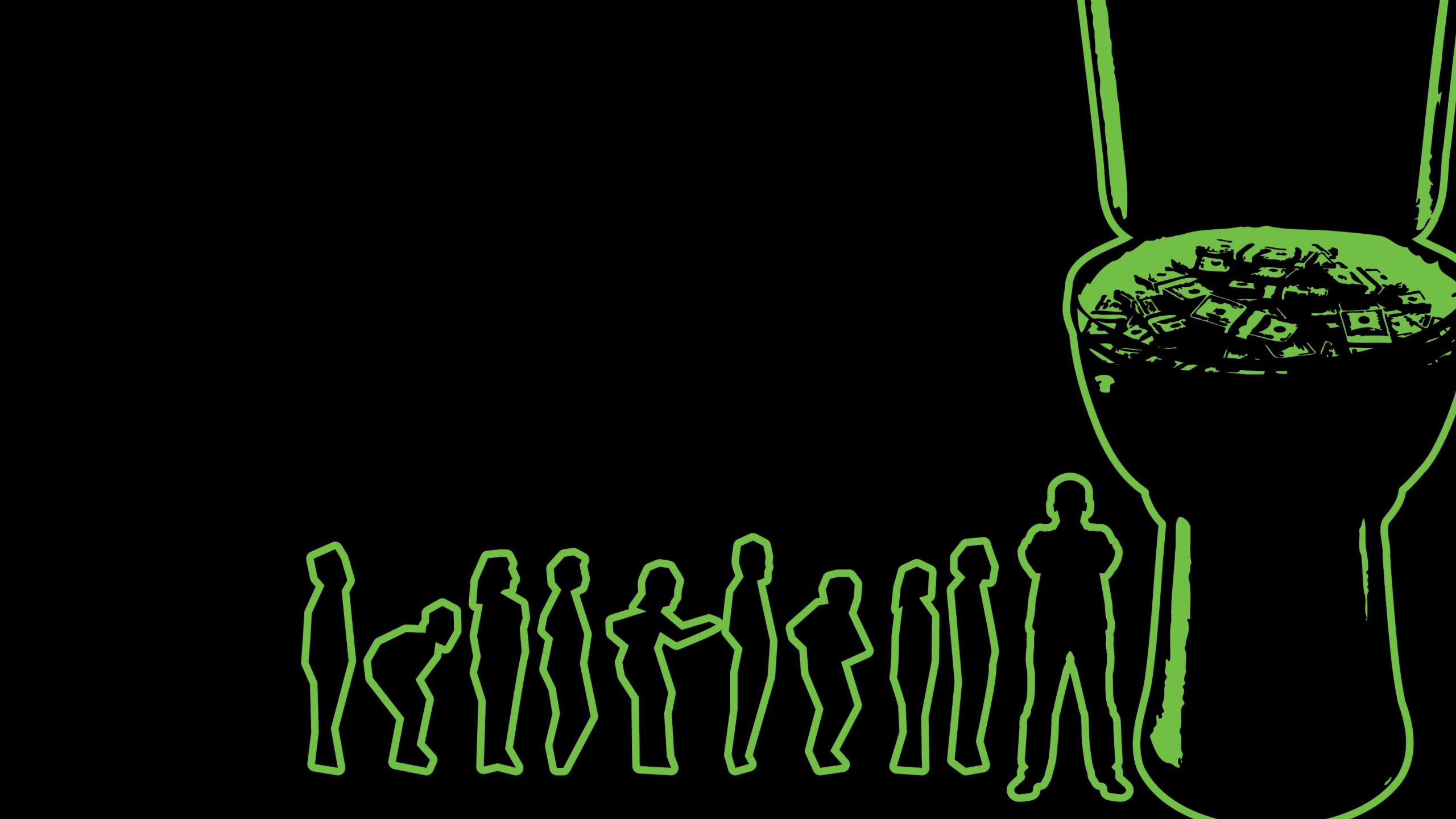 Saturday, February 17, 2024–Saturday, February 24, 2024
Location:
1044 W. Harrison St
In a Gotham-like city, a terrible water shortage, caused by a 20-year drought, has led to a government-enforced ban on private toilets. The citizens must use public amenities, regulated by a single malevolent company that profits by charging admission for one of humanity's most basic needs. Amid the people, a hero decides that he's had enough and plans a revolution to lead them all to freedom! URINETOWN is a satirical comedy that premiered in 2001 and won three Tony Awards. It satirizes the legal system, capitalism, social irresponsibility, populism, bureaucracy, corporate mismanagement and municipal politics.
Monty Cole: "I was interested in something comedic, catchy, but still had something to say. URINETOWN was one of the first shows that came to mind. In the past eight years, it's a show that's spun around my brain again and again. Its premise is admittedly absurd – What if there was a town where people had to pay to pee? What if you didn't have the money? What if you revolted? And who's getting the money anyhow? When Urinetown came on the scene in 2001, its self-aware, meta, ironic humor shocked audiences before those qualities were everywhere you looked in pop culture. Its premise was silly, strange and distant, but also somehow not so far off. In recent years, its indictment of greedy capitalistic systems told with a wink and smile is all too familiar and present. Not only that, but It's a musical that creates memorable moments from bold character and acting choices over technical dancing prowess. It's a perfect ensemble piece that allows us to collaborate and express our opinions of the world, but through a fictional town, an allegory – Urinetown."
Post-Show Talks on Sunday, February 25 with special guest artists.
High School Matinee on Tuesday, February 27 contact us for special group pricing at 312-996-2939 or email theatre@uic.edu