Theatre & Music
Percussion Ensemble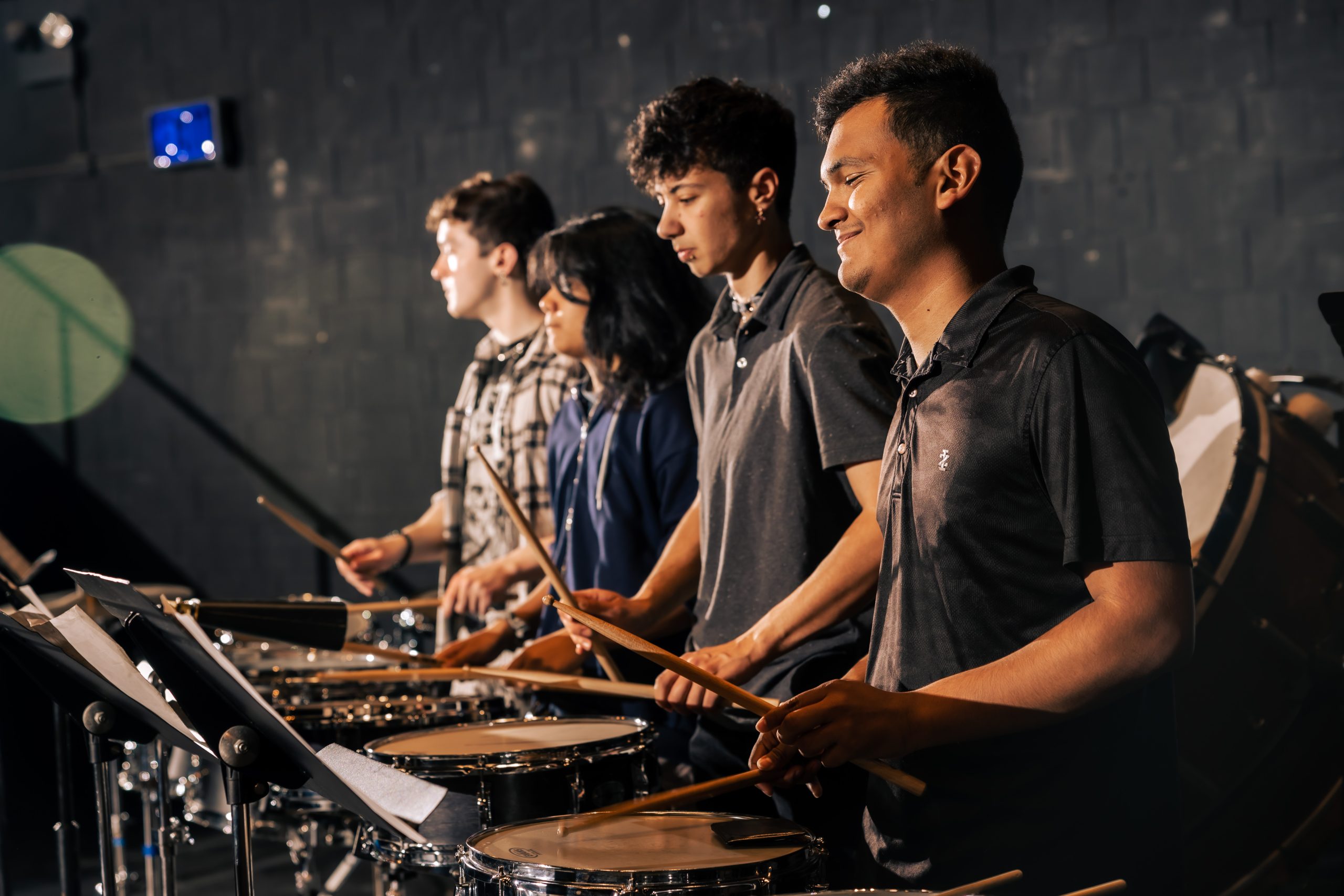 Friday, December 01, 2023
Location:
1040 W. Harrison St.
In its 10 years, the UIC Percussion Ensemble has had the opportunity to premiere pieces from composers such as Igor Silva, Bruce A Russel, and Ivan Trevino. The group prides itself on performing a variety of repertoire. Each semester, the ensemble performs a standard from the cannon to deepen students' connection to the idiom, a piece with an electronic component to give students the experience of performing with fixed media or click tracks, and other pieces that explore combinations of instruments not commonly found in any other ensemble or from composers with unique writing styles. 
Unless otherwise stated all UIC Concerts are Free and Open to the Public
Registration is required to attend this performance, simply click the "Get Tickets" button below. Ticket Link Coming Soon.
PARKING
For information on parking visit: https://parking.uic.edu/
PUBLIC TRANSPORTATION
CTA Blue Line to UIC-Halsted. There are 3 exits from this platform. Take the far west exit with the long ramp (towards Morgan Street). There are also CTA buses (#7 and #60) that stop directly in front of our building.
ACCESSIBILITY
For accessibility, accommodations and special requests please contact Neal McCollam.