Theatre & Music
ms. estrada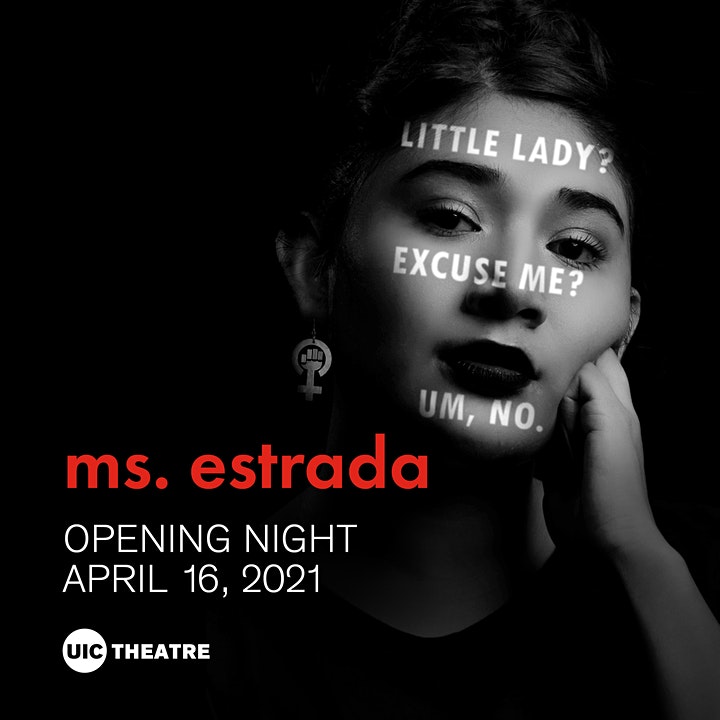 Friday, April 16, 2021–Sunday, April 25, 2021
The Q Brothers return to UIC Theatre with their newest work, ms. estrada, inspired by Lysistrata by Aristophanes. Liz Estrada is an honor college student who starts a movement to cancel the yearly Fraternity Olympics held on the campus of her university. In the time of Me Too, women take charge to bring down the male dominated university culture of sexual harassment and mansplaining. UIC Theatre is proud to produce the world premiere of Ms. Estrada and welcomes back director Jackson Doran and JQ who directed UIC Theatre's hit production of Rome Sweet Rome.
PARKING
Parking is available for a flat fee of $13.00 ($9.00 after 3pm) on the weekdays and $9.00 on the weekends in the UIC Harrison Street Parking Structure (HRPS): 1100 W Harrison. Guests can pay as they enter with cash or credit card.
There is also an open-air parking lot (Lot 1B) on the corner of Racine and Harrison Street (enter on Harrison heading east). This is a variable rate parking lot but could be less expensive if you do not stay for more than 3.5 hours.
PUBLIC TRANSPORTATION
CTA Blue Line to UIC-Halsted. There are 3 exits from this platform. Take the far west exit with the long ramp (towards Morgan Street). There are also CTA buses (#7 and #60) that stop directly in front of our building.