Architecture
Graduate Visit Day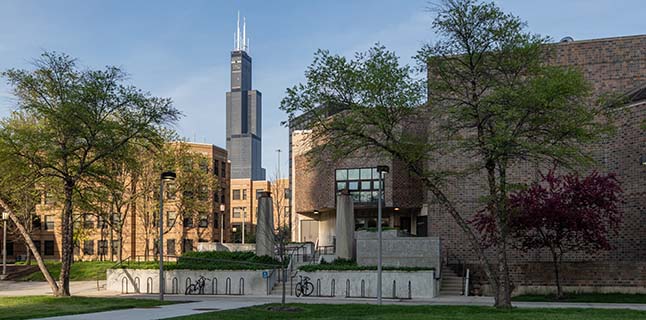 Graduate Visit Day
Friday, October 15, 3pm
Prospective graduate students are invited to join us for an in-person visit to campus. Visit days are an opportunity to see the School of Architecture, meet faculty and students, and learn more about the work happening in our graduate studios this semester. See the schedule below.
Graduate Program Overview, 3-3:30pm
Learn more about our degree programs and admission requirements
Building Tour + Intro to the Project Lab and Fabrication Lab, 3:30-4:15pm
Get a look inside our spaces and visit our labs with lab specialists Natalie Murray and Christian Oiticica
Studio Walk Through, 4:15-5:30pm
See the graduate studio space and hear from the faculty teaching this semester's studios—Sarah Blankenbaker (first-year MArch), Grant Gibson and Penelope Dean (second-year MArch), and Paul Andersen (third-year MArch). Faculty and students will show and discuss this semester's in-progress work.
Visitors must follow all current UIC COVID-19 protocols, including wearing a mask that covers the nose and mouth. Visitors must also submit a health screening before coming to campus to confirm that they do not have any COVID-19 symptoms and have not recently tested positive for COVID-19.