Architecture
Flat Out 1 Launch Party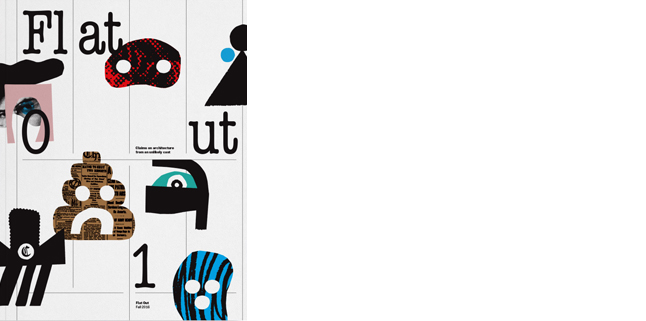 The School of Architecture at UIC invites you to the launch party for Flat Out, a new biannual magazine founded by Penelope Dean (UIC) and designed by James Goggin (Practise).
Friday, October 21
5:30pm – Bellinis
6:00pm – Remarks
3100 A+D Studios
845 West Harrison Street
Flat Out enacts multiple genres of architectural criticism through fifteen recurring, fictitious ​characters. In each issue readers wil find a series of columns—essays, exposés, memoirs, letters, pitches, illustrations, conversations, vignettes, and polemics—authored by a rotating cast of undercover writers and designers. Character portraits by a diff​erent artist are commissioned for every issue.
Flat Out 1 Cast (in order of appearance):
Pier Paolo Tamburelli, Jayne Kelley, Alexander Eisenschmidt, Sam Jacob,Robert Bruegmann, Paul Andersen, Jon Langford, Ellen Grimes, John McMorrough, Ania Jaworska, Zehra Ahmed, R. E. Somol, Penelope Dean, and​ Julia Di Castri. 
Character portraits by Cody Hudson.
The inaugural issue of Flat Out was made possible in part by a grant from the Graham Foundation for Advanced Studies in the Fine Arts.