CADA
36 Questions for Civic Love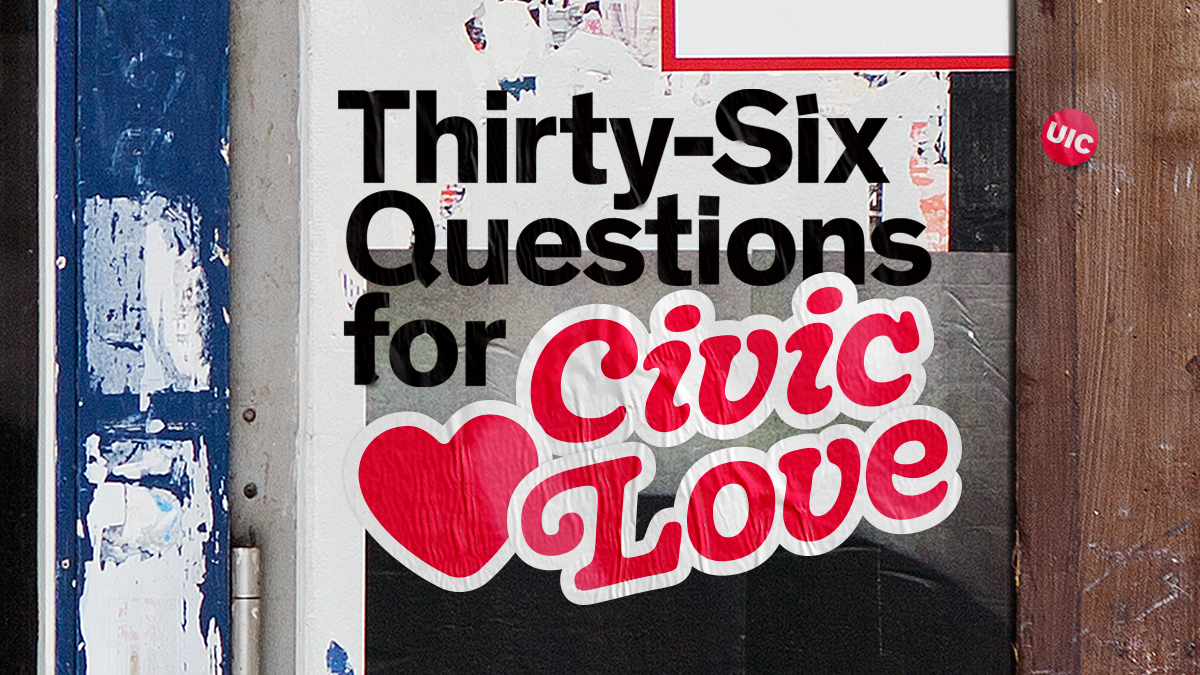 On September 10th, UIC's College of Architecture, Design, and the Arts hosted 36 Questions for Civic Love. The interactive virtual event, developed in partnership with the National Public Housing Museum, invited participants to invest in civic "love's promise" and celebrated the start of the new academic year.
In 1997 psychologist Arthur Aron explored whether intimacy between two perfect strangers could be accelerated by asking each other a set of 36 questions. The National Public Housing Museum adapted his questions for use in a new kind of social experiment, aimed at helping us all fall in civic love.
What is civic love? Civic love is one's love for society, expressed through a commitment to the common good. It is a belief in the idea that we're all better off when we are all better off. Activist Grace Lee Boggs asks us to "bring to our communities the limitless capacity to love, serve, and create for and with each other." We manifest it through all kinds of actions — volunteering, marching, speaking against systemic injustice, making reparations — but the love itself is the emotional heart of the work.
During the event, special guest Ntare Guma Mbaho Mwine from The Chi and UIC School of Art and Art History Director and filmmaker Jennifer Reeder asked each other the first 12 questions. Then, all attendees participated in the event's experiment with a random partner, taking turns answering as many of the 36 questions as they could in the remaining time — to test if they could grow civic love. The evening was moderated by Lisa Yun Lee, Executive Director of the National Public Housing Museum, with CADA Dean Rebecca Rugg.