Architecture
2023 Career Fair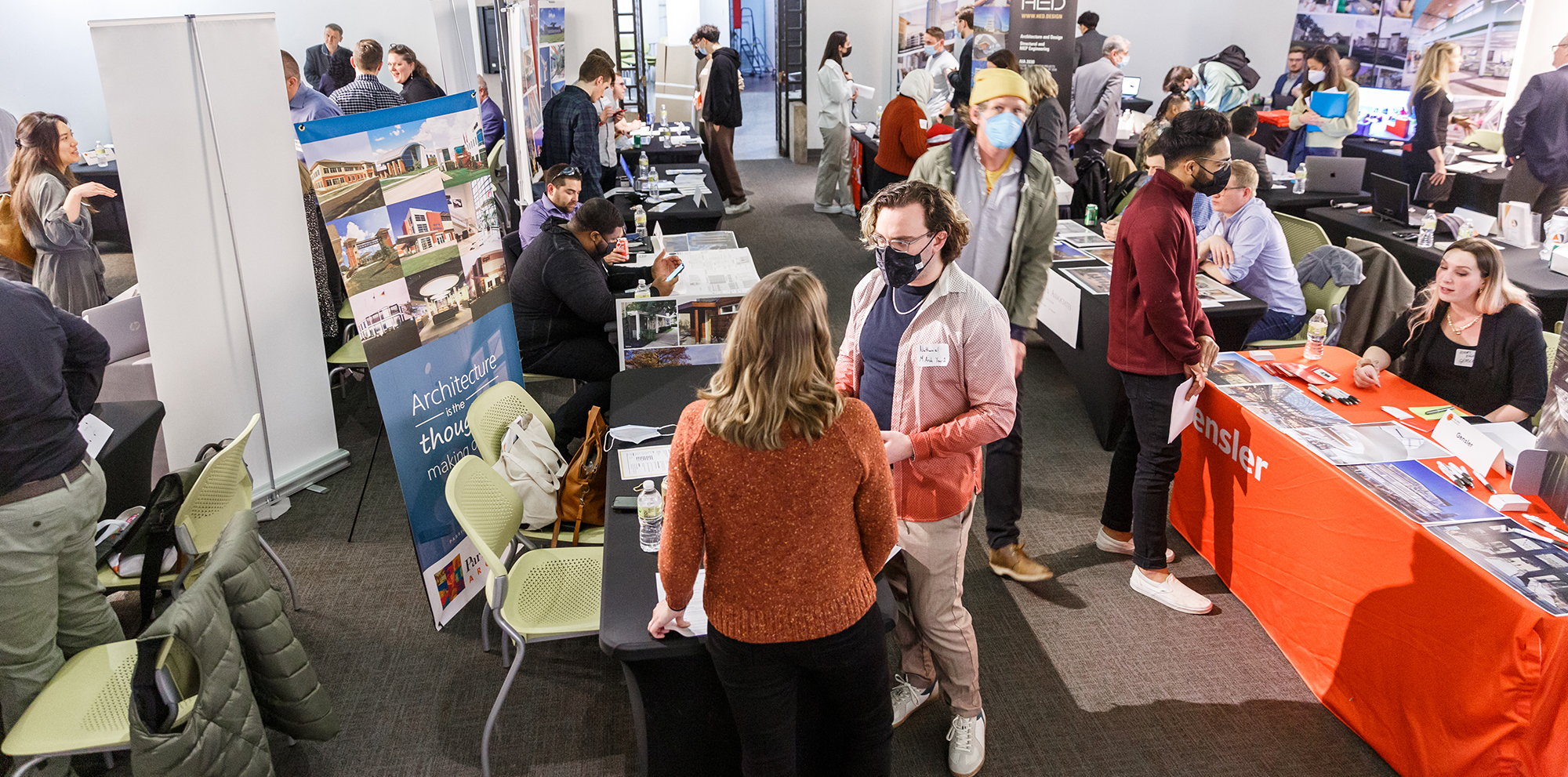 Wednesday, March 08, 2023
2023 Career Fair
March 8, 2023
Setup: 11am–12pm
Fair: 12–3pm
Lunch available for representatives at 11:30am
Registration for firms for the 2023 Career Fair is now open.
Registration fee: $175
Registration deadline: March 3, 2023
Information for firms: The School of Architecture's annual Career Fair provides an opportunity to meet our nearly 400 undergraduate and graduate students and network with our community of emerging architects and designers. The School of Architecture offers pre-professional undergraduate degrees in architecture, as well as a professional Master of Architecture, MA in Design Criticism, and post-professional Master of Science in Architecture. Please join us for a chance to meet and recruit students from our diverse student body.
The fair will take place in person at the UIC School of Architecture, 845 West Harrison Street, in Chicago. The registration fee includes one table per firm, lunch for up to two representatives, and campus parking validation.
For more information, please contact Yazmin Torres (ytorre9@uic.edu). For more on posting job opportunities generally, visit this link. 
Information for students: All School of Architecture students are invited to attend the Career Fair. Look for additional instructions in upcoming School of Architecture email newsletters.