Theatre & Music
Welcome Wing Lau, Lecturer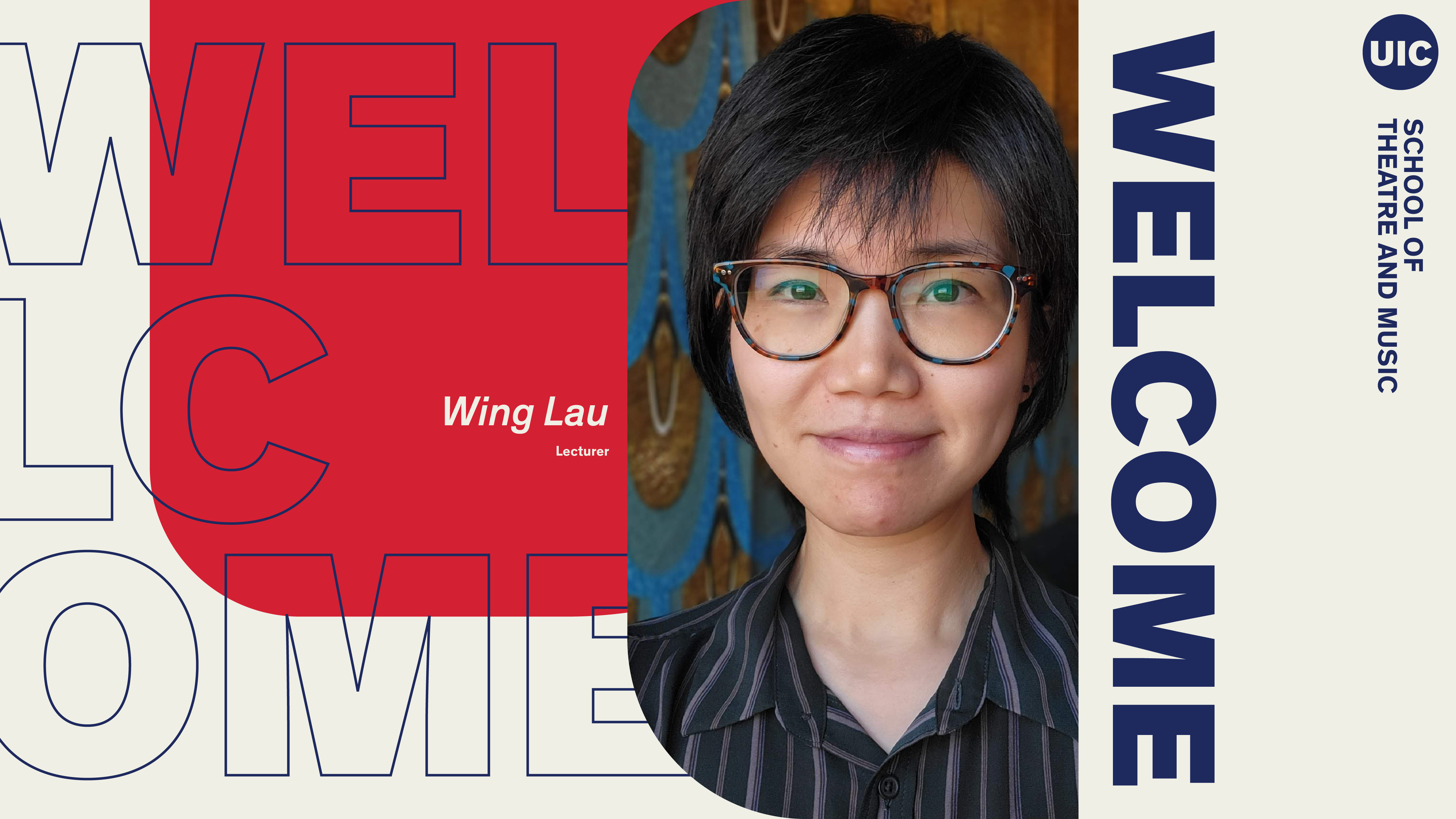 UIC School of Theatre and Music welcomes Wing Lau, Ph.D. as a lecturer and instructor in music theory, aural skills, and keyboard skills. Before joining UIC Dr. Lau taught at the University of Arkansas, Fayetteville.
Dr. Lau received her Ph.D. in Music Theory from the University of Oregon, MM in Piano Performance from Indiana University Bloomington, and a BA from the Chinese University of Hong Kong. 
As a teacher, Dr. Lau strives to build a community with her students and encourages trial and error as part of the learning process. She finds joy in incorporating different elements of musicianship training in the theory classroom, whether it is understanding voice-leading conceptually, improvising short motives aurally, or experiencing a simple chord progression kinesthetically.
"I want to empower students to be curious about music and find their passion in it. I want my class to be a community where students can share their love for music, learn together, and to nerd out about music topics. Some of my favorite memories as an undergrad were when our teachers gave us the freedom to research and present on music topics were interested in. I want students to be excited about music, and learn beyond the terminology."
Dr. Lau's research interests include rhythm and meter, text-music relations, performance analysis, musical humor, and aural skills pedagogy. Her forthcoming contribution to a collected pedagogic volume explores how compositional and performative distortions of expected intonation and rhythm in musical numbers suggest humor and sarcasm.
Brent Talbot, head of music, commends Dr. Lau as both a teacher and scholar.
"I am so pleased to welcome Wing Lau to the music department. Dr. Lau is an exceptional teacher of music theory, ear training, and keyboard skills. She has presented widely on various topics related to music theory. I was overjoyed recently to pick up the most recent copy of the Music Theory Spectrum—a journal on all things music theory to which my husband and I subscribe—and see her most recent article Extreme Meter Changes and Tempo Giusto in Brahms's Songs featured. I can't wait for our students to get to work with her."
Dr. Lau's current research examines the awkward tonal text setting and excessive juxtapositions of Eastern and Western references in movie music of the "nonsensical" style, popular in 1990s Hong Kong.
"I find nonsensical films to be very interesting. Films in the nonsensical style can be described as low-brow comedy similar to Monty Python. Some popular films in the nonsensical style include Shaolin Soccer, Flirting Scholar, and A Chinese Odyssey."
Dr. Lau considers herself a beginner houseplant parent. In her spare time, she scours the internet to learn about different genera of houseplants and their care needs. She is happy to report that 90% of her houseplants survived the move to Chicago.
"I've never had a green thumb, but I've learned to put in the work, time, and research to create a good environment for my plants to sprout and thrive. It's quite a commitment and I hope I can keep up with them. It's very satisfying to see them grow."
Dr. Lau is excited to take advantage of Chicago's arts and culture.
"I look forward to visiting all of the museums. Public transportation is very convenient. Taking the 'L' to the Art Institute was a wonderful experience. I can't wait to immerse myself in all of the possibilities Chicago has to offer."
Dr. Lau enjoys listening to a variety of music but has a few artists she often revisits.
"These days I find myself listening to a lot of Cantonese Pop 'Cantopop'. I find a lot of nostalgia in Eason Chan, HOCC, and Faye Wong.
Learn more about Wing Lau Here