Theatre & Music
Welcome Jon Irabagon to UIC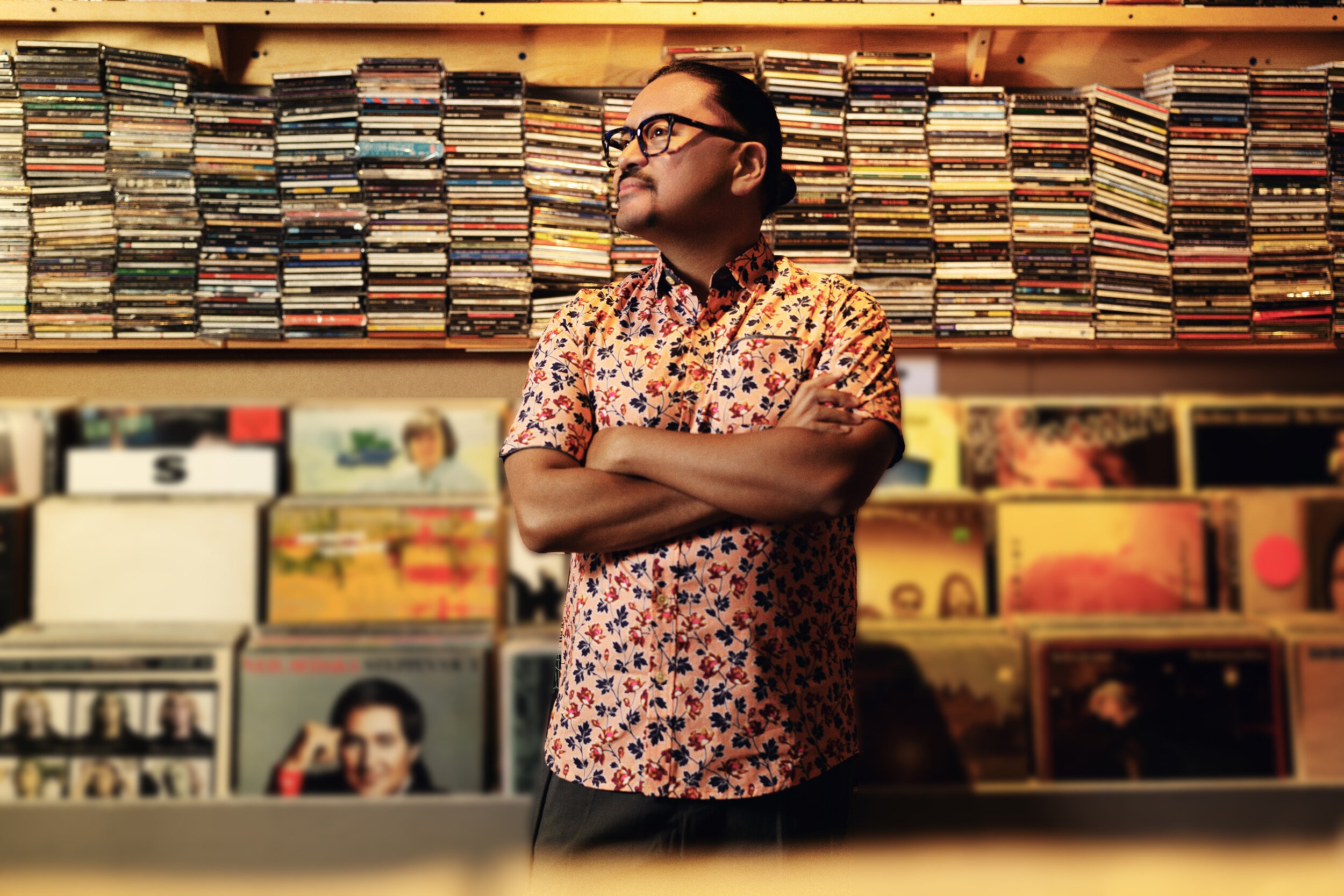 We are excited to welcome to our Jazz Faculty, Professor Jon Irabagon, who will teach Jazz saxophone, direct combos, and courses in jazz history.
"It is with great pleasure that we welcome Filipino-American saxophonist, and composer, Jon Irabagon to the UIC Jazz program. His depth of experience and exceptional reputation in the field is well-known. Jon's recent return to Chicago adds to our growing roster of A-list faculty at the UIC School of Theatre and Music. The quintessential innovative sounds of Chicago Jazz can be heard at UIC and in the clubs around town, and I can't wait to see how Jon helps contribute to the bright future of this form of creativity at UIC," said Brent Talbot, Head of Music.
Irabagon earned his Bachelor of Music from DePaul University, and continued his education by earning a Master of Arts from the Manhattan School of Music. He later completed his post-graduate studies in the jazz program at Juilliard, where he received an Artist Diploma.
Irabagon's accomplishments do not end with his impressive education. Irabagon won the 2008 Thelonious Monk Saxophone Competition, won the Rising Star award in Downbeat Magazine for both alto and tenor saxophones, and was the recipient of a Philippine Presidential Award, the highest civilian honor an overseas Filipino can receive in commemoration for their contributions to the perception of Filipinos worldwide.
As a member of a minority community who fights against the countless times his voice has been marginalized, Irabagon's compositions rely on open dialogues with his fellow performers to create a gateway for communication and understanding. This interaction of notated material and strong improvisatory character is essential to Irabagon's musical vision. As music reporter Nate Chinen notes in his Top Performances of 2015 article, Irabagon's compositions "are drawn to the play of opposing forces, especially those involving abstraction of form."
Named one of New York City's 25 Jazz Icons by Time Out New York, Irabagon composes for his ensemble Outright! which received a 5-star Masterpiece review in Downbeat Magazine for Unhinged (2014), as well as the Jon Irabagon Trio, featuring Barry Altschul and Mark Helias, and his new quartet with Matt Mitchell, Chris Lightcap and Dan Weiss. Irabagon has been an integral part of ensembles such as the Dave Douglas Quintet, the Mary Halvorson Quintet, Septet and Octet, Barry Altschul's 3Dom Factor, Ralph Alessi's This Against That, Mostly Other People do the Killing and Uri Caine's Catbird.
Irabagon has been an ensemble and private lesson instructor for all levels at several institutions in the New York City area, including with Jazz at Lincoln Center's Middle School Jazz Academy, as well as giving saxophone, improvisation, and composition masterclasses on four continents.
Irabagon's main focus is building his own compositional voice, as evidenced by receiving grants and commissions like The Stone at National Sawdust Commissioning Series, an Artists at Albatross Reach compositional residency, the Shifting Foundation, two French American Cultural Exchange grants, a Chamber Music America New Jazz Works grant, a South Arts Jazz Road touring grant, and an upcoming USArtists International grant. Irabagon currently runs his own imprint, Irabbagast Records, to release his own uncategorizable works as well as other cutting-edge, creative artists.
Michael Stryker, Director of Jazz Studies, also shared his excitement to the new addition to the UIC Music Faculty. "As Director of the UIC Jazz Program, I feel most fortunate to work with such high-level faculty that represent the finest jazz artists and teachers, not only from the city of Chicago, but from across the country and the globe. The future is very bright!"
Please join us in welcoming Professor Irabagon to our faculty. Learn more about our Jazz program here