Theatre & Music
Welcome Alyssa Allgood, Director of Vocal Jazz Ensemble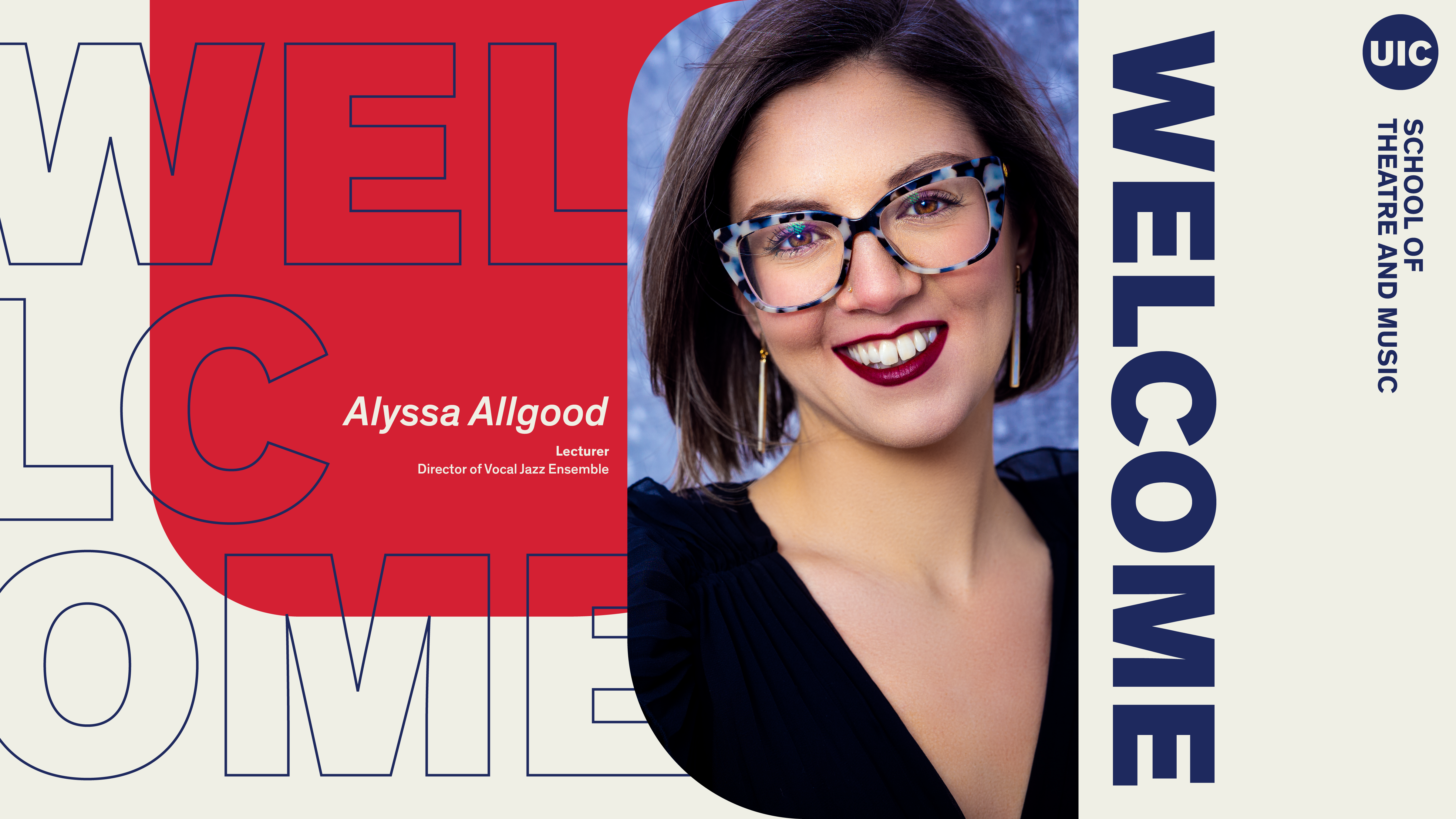 UIC School of Theatre and Music welcomes​ faculty Alyssa Allgood as the Director of the Vocal Jazz Ensemble and an instructor for courses in Jazz arranging.
Allgood is a Chicago-based jazz vocalist, bandleader, educator, composer, and arranger who has been described as "assured and daring" by DownBeat Magazine and a "model of sophisticated song interpretation" by the Chicago Tribune.
Allgood is a highly sought-after clinician and has presented masterclasses at many esteemed institutions including the Jazz Education Network Conference, the Illinois Music Educators Association, the Iowa Choral Directors Association, Anchor Music's Vocal Jazz Academy, Jazzvoice.com, the University of Chicago and Drake University. She has previously taught at Elmhurst University, Merit School of Music, and Neuqua Valley High School.
Michael Stryker, Director of Jazz Studies, and Brent C Talbot, Head of Music, both admire and were impressed with Allgood's record of jazz performance and teaching in Chicago and abroad.
"As a Chicago-based performer and clinician, Professor Allgood is superbly positioned to support and expand UIC's innovative and rigorous Jazz program. She has fast become a popular bandleader in the city, consistently headlining at Chicago's top clubs. As a clinician, she is regularly recruited to present workshops at esteemed institutions and invited to direct vocal jazz ensembles for district and state festivals. We are thrilled for Professor Allgood to share her diverse experiences and expertise with our students and help mentor them in becoming outstanding professional and versatile musicians," said Talbot in welcoming Allgood.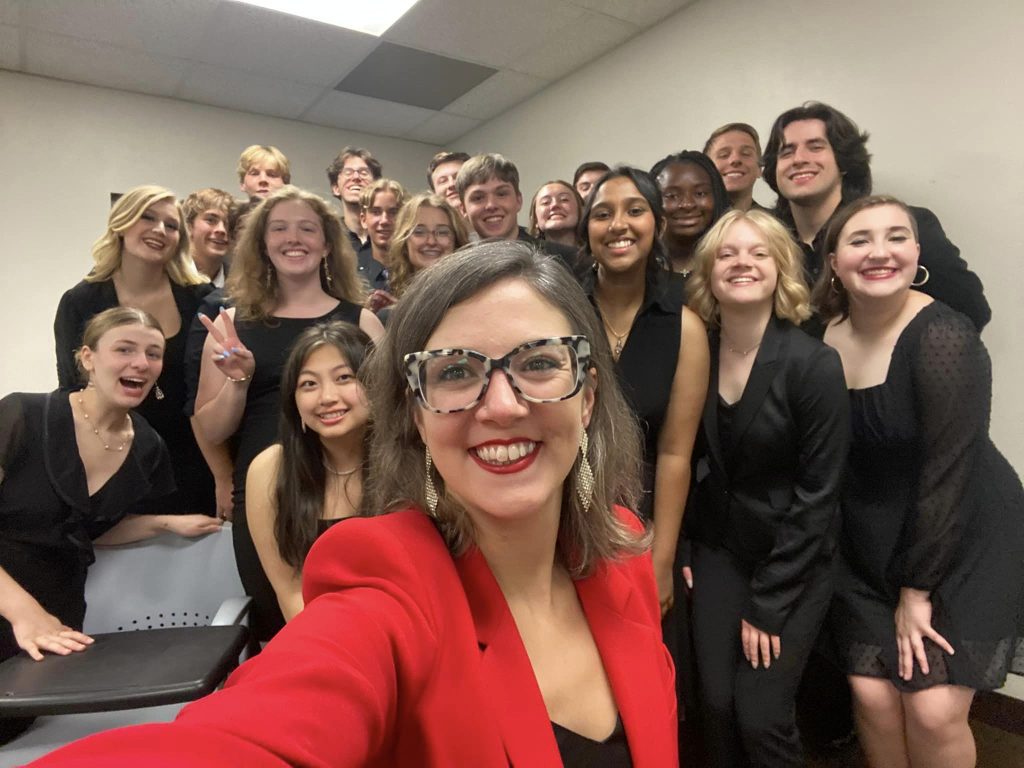 Photo of Alyssa Allgood Directing the 2023 Iowa All State Jazz Choir
Allgood has a strong connection with Chicago's jazz scene and has discovered a community of support as a resource for herself, her bandmates, and students.
"I love that Chicago is really about the music, and supportive of innovation and creativity, which is what we need for this music to continue thriving," said Allgood.
Innovation and creativity have been key to Allgood's success as a performer.
"The musicians that I have been able to play with have really opened up my music. My favorite moments are when I am able to take greater risks with my music and what I want to share about myself on stage."
Allgood has several takeaways that she wants her students to leave with, "I want students to have self-awareness of what it takes to do the work, and find the joy and excitement of working through something challenging. I want to help students feel empowered to develop their artistic growth and vision."
Liza Calisesi Maidens, Director of Choral Activities, applauds Allgood's work. "We are excited for Alyssa to bring continued visibility to our program while teaching our vocal jazz students the expectations of the music field and helping them develop professionalism and versatility. We are thrilled she is joining our vibrant community."
Learn more about Alyssa Allgood Here.