Art & Art History
Video Game Art Gallery exhibition curated by MA and MFA Alum Chaz Evans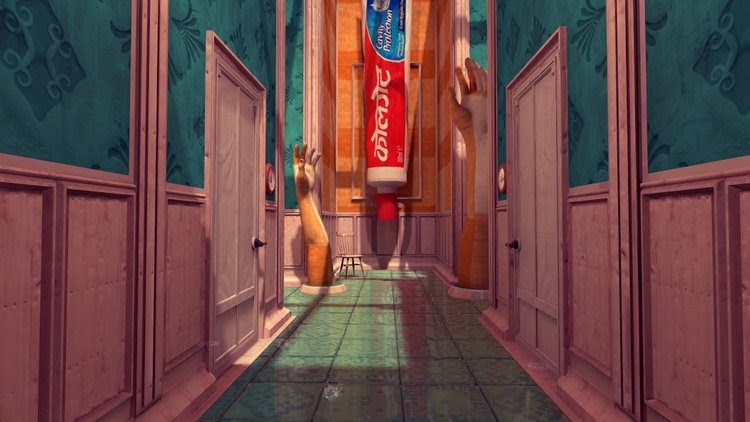 Chaz Evans (MA - Art History, 2011 and MFA, 2012) has curated Studio Oleomingus: Notes in the Margins of History at Video Game Art (VGA) Gallery now on view through December 15, 2019.
Based out of Chala, India, Studio Oleomingus is a two-person game studio known for their visually stunning and narrative-driven games and about the history of India, post-colonialism, and a generative approach toward blending fact and fiction. This exhibition will bring together the various parts of Somewhere, a ongoing video game epic in several episodes. Somewhere is a videogame adaptation of an anthology by the Gujarati playwright Mir UmarHassan, about the search for a mythical city called Kayamgadh. Set in nineteenth century British Colonial India, it traces the lives of several people as they search for a fabled journal which charts a route to Kayamgadh. This exhibition will be Oleomingus' first in America and will include debut work that has not been previously released to the public.
Entry to the gallery is free. More information can be found on the VGA Gallery's website.
https://www.videogameartgallery.com/events/studio-oleomingus-notes-in-the-margins-of-history