Theatre & Music
Spend a Semester in Barcelona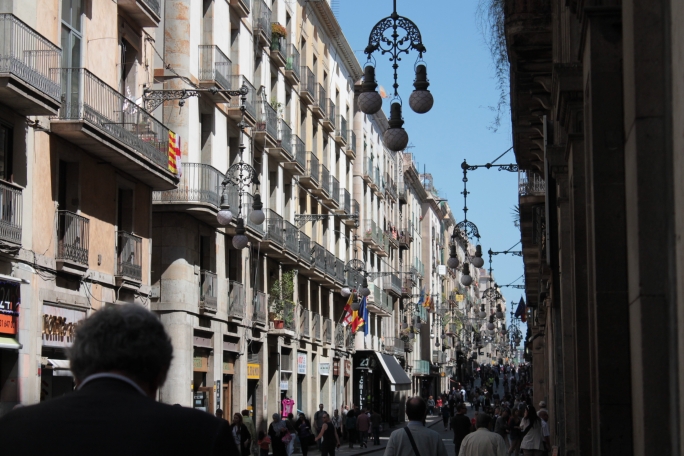 We invite theatre majors to apply to participate in our new exchange program with the
Eòlia Conservatory for Dramatic Arts
in Barcelona, Spain. Two students from UIC Theatre Department will enroll at Eòlia each spring semester. The dates for this year are February 9 to June 15, 2016. The deadline for applications is October 2
,
the successful candidates will be announced on Oct 12. Good luck! HOW TO APPLY 1. Students write a brief essay (maximum of one page, single-spaced) on why they are interested, and why studying in Barcelona meets their interests as a student and theatre practitioner. Students should research the school (
www.eolia.cat
), the program, and the city, and reflect the knowledge gained from that research in their essay. Send essay to Yasen Peyankov at
yasenp@uic.edu
. 2. A committee of faculty will review essays, and discuss the merits of each. The students' record (following our Standards of Professionalism as outlined in the handbook—classwork, attendance, collegiality, etc.) will also be a factor in the committee's decision making. MORE INFORMATION Participants will be undergraduate students from UIC Theatre and Eòlia. Participants must be enrolled at the home institution as full-time, degree-seeking students for an entire academic year prior to departure for the exchange program. If admitted, participants will be full-time, for credit, non-degree undergraduates at the host institution. Core classes are in English. Familiarity with Spanish is helpful but not required to be eligible to attend Eòlia. Students will pay tuition and fees to their home institution. Airfare, room, and board costs are the responsibility of the students. Any academic credit earned at the host institution may be transferred to the home institution in accordance with academic policies. The host institutions will provide pre-departure orientation and orientation upon arrival and will maintain contact with participating students during the course of the exchange. Host institutions will also, to the best of their ability, assist the visiting exchange students in finding appropriate and acceptable housing accommodations, with the cost to be borne by the participant/s.