Theatre & Music
Recap: Creating Community with "The Factotum"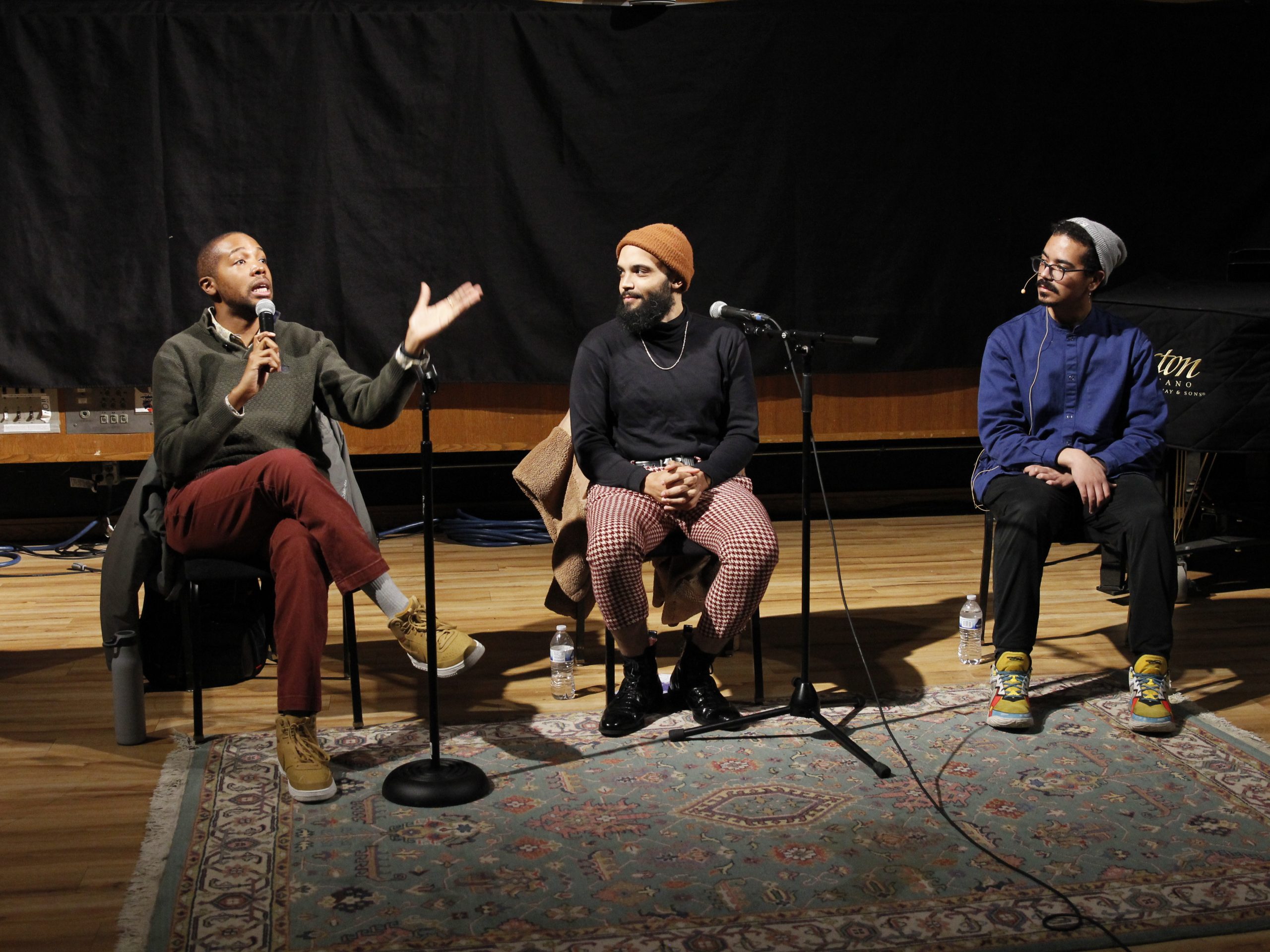 Article by Chassion Rice
BA Music Business 2023
The creative team for the Lyric Opera of Chicago was the invited guests at the UIC Department of Music's weekly Convocation to discuss the world premiere of Will Liverston and Dj King Rico's groundbreaking new opera, The Factotum. UIC faculty members worked closely with the Lyric Opera to present a conversation about the opera and its themes of unity, local communities, its messages, and its impact on society. During the weekly Convocation, I sat down with conductor Kedrick Armstrong and orchestrator Dr. Marcus Norris to discuss their involvement in bringing The Factotum to life and their joy in being involved with such an innovative project. This production marks a significant moment in both institutions' history and a step forward in promoting diversity and inclusion in the arts.
Sponsored by UIC School of Theatre and Music, 40 tickets were provided to UIC students to attend and enjoy this opera at the Harris Theatre in downtown Chicago.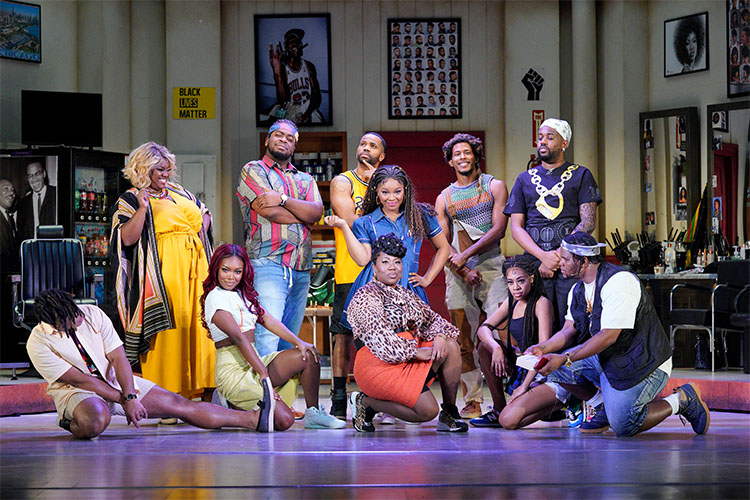 The Factotum tells the story of Henry, a hardworking, Black American handyman who struggles to find a place in society despite his best efforts. The opera takes an unflinching look at the harsh realities of poverty, racism, police brutality, and inequality while exploring the themes of resilience, hope, and determination in the face of adversity. With its powerful storyline, memorable music, and breathtaking performances, The Factotum is sure to be one of the most talked-about productions of the year.
Their Conductor Kedrick Armstrong has been praised by the Chicago Tribune for his ability to "simply let the score speak for itself," Kedrick Armstrong enjoys a wide range of conducting, various speaking engagements, and his current appointment as the Porter Research Fellow with the University of Colorado-Boulder's American Music Research Center, where he's also pursuing an M.M. in Orchestral Conducting.
Dr. Marcus Norris's childhood foray into music came through producing rap beats on pirated software installed on a Windows 98 computer that he MacGyvered together from spare parts. He came to composing concert music later and transferred that same imagination to writing music of all kinds. He took Will Liverman and DJ King Rico's opera and flushed out the orchestra.
Both men took the time to discuss their journeys and how they led to working on The Factotum in front of UIC's School of Theatre and Music students—the importance of giving flowers today, focusing on building a solid foundation with their studies, and the importance of having an opera like The Factotum in existence. People in power traditionally went out of their way to limit Black Americans from entering the Opera. Blackface was used since Shakespeare days to showcase people with dark skin. Now we have a historic cast and crew full of Black creatives bringing their perspective to the stage for two weeks doing multiple sold-out shows. The barbershop historically has been a place of community for Black Americans, so it was important to both men that all Black voices (women, queer, non-binary) were given space to voice concerns during the creative process.
The Factotum is a shining example of the power of the arts to bring people together and promote diversity and inclusion. UIC students like Senior Bella Perez shared her experience , saying, "The Factotum meant values, family dreams and passion". Its powerful story that will help move us closer to a world where everyone can express themselves and pursue their dreams.