Design
Norman Teague to Debut New Installations at 2023 Venice Biennale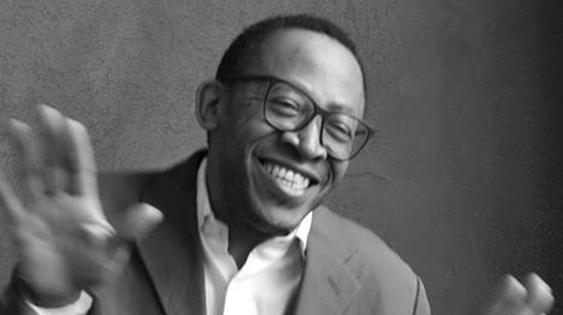 Assistant Professor of Industrial Design Norman Teague, known for his bespoke fabrication work with furniture and designed objects, will debut new works in plastic as part of "Everlasting Plastics," the exhibition for the U.S. Pavilion at the 18th International Architecture Exhibition — La Biennale di Venezia, opening May 20.
Through his role as an educator at UIC, Teague has sought to bridge the gap between academia and the civic arts, engaging students with local creative leaders and citizens to uplift and transform communities, particularly on the South Side of Chicago. In his studio practice, he has also prioritized material exploration in ways that empower and amplify the voices of marginalized or overlooked communities.
For the U.S. Pavilion at the 18th Venice Architecture Biennale, on view May 20 to November 26, 2023, Teague has created a site-specific commission, alongside four other artists and designers, for the exhibition "Everlasting Plastics." Interrogating humanity's fraught, enmeshed kinship to plastic, the exhibition provides a global platform to reframe attitudes toward this ubiquitous material — once considered revolutionary — that has pervaded our lands and waterways over the past century. Teague approached this body of designed objects as a way to put into dialogue deeply rooted craft traditions with mega-industrial, petroleum-based manufacturing. By working with plastics that once held everyday items such as laundry detergent, milk, plants and water, Teague was encouraged to think more broadly about the material's color, scale, function, and history.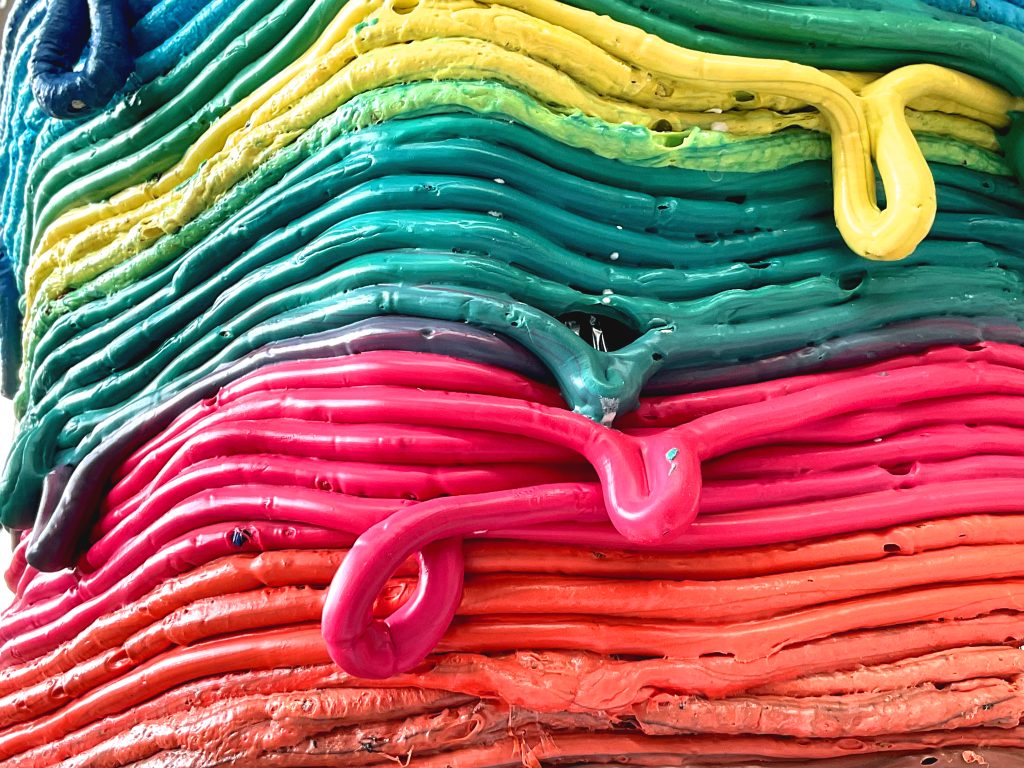 A departure from his typical work with wood, Teague's collection for the U.S. Pavilion encouraged him to explore the material possibilities of plastic — a concept that sparked an idea for a new course at UIC that investigates the ways in which designers can recycle this problematic material using different methods to create new forms and functions. This course will build on the curriculum Teague has developed for an undergraduate studio that engages students with creative leaders from Chicago's South Side — such as Eric Williams of the Silver Room, an important center of Black culture in the city — to support civic and commercial activities in the Hyde Park neighborhood. In his own practice, which is focused on projects — including consumer products, public sculpture, performances, and specially designed retail spaces — that address the systematic complexity of urbanism and the culture of communities, Teague employs UIC students past and present, maintaining relationships with mentees that carry well beyond the classroom, carving career pathways.
In addition to his position at UIC, Teague serves as a consultant to the exhibitions team for the Obama Presidential Center. His work has been acquired by the Art Institute of Chicago, the Museum of Modern Art in New York, and the Los Angeles County Museum of Art, among other institutions.
"It is an exciting moment to celebrate the achievements of our dedicated faculty member, Norman Teague, whose work transcends the disciplines of art, design, and architecture," said Rebecca Rugg, Dean of the College of Architecture, Design, and the Arts at UIC. "Employing working artists who are also advocates for enriching Chicago's cultural milieu, and who bring this passion for activism — as well as a robust network of local artists and community leaders — into the classroom underscores CADA's mission to transform the city's arts scene through the next generation of artists and designers. Norman's involvement in the U.S. Pavilion at the Venice Biennale presents opportunities to demonstrate how art can be a vehicle for social commentary and revitalization and expand awareness of this practice to an international audience."
"I'm incredibly honored to have been chosen to design works for the U.S. Pavilion at the 2023 Venice Biennale, alongside other esteemed artists representing our country," said Teague. "This commission has encouraged me to step outside of my material comfort zone, to derive new creative processes and crafting techniques, and to explore the possibilities of upcycling, delivering a universal message of sustainability that will hopefully reach communities around the world. I am excited to incorporate what I've learned from this project into both my studio practice and my work with students at UIC."
Teague's project for the U.S. Pavilion is generously supported by the UIC Office of the Vice Chancellor for Research and The Joyce Foundation.
Image, above: Extruded Recycled Plastic, Norman Teague, 2023.