Architecture
Michael Cullen and Team UIC win Affordable Housing Student Design & Planning Competition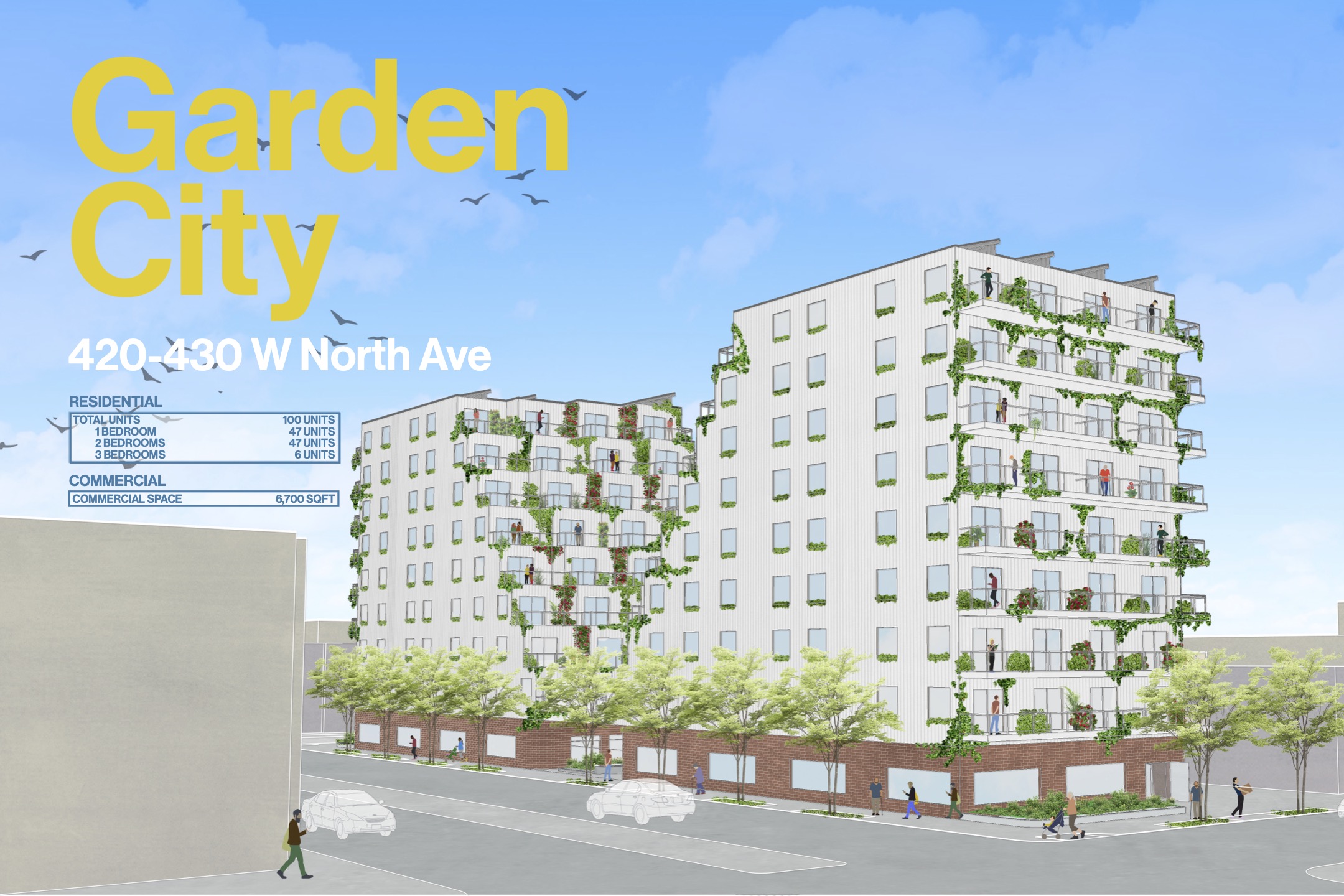 The school is pleased to share that second-year MArch student Michael Cullen and four other UIC students—Bailey Werner and Allie Pollock (Masters of Urban Planning), Wen Po Hsu (Masters of City Design), and Emily Etzkorn (Masters of Public Health)—are the winners of the https://www.huduser.gov/portal/challenge/home.html
Click to follow link.">HUD Innovation in Affordable Housing Student Design & Planning Competition.
Team UIC's winning project imagines the site at 420–430 West North Avenue in Chicago as "Garden City"—a mixed-use development composed of one hundred units of mixed-income affordable housing, including 6,700 square feet of ground floor commercial space. The proposal is centered on the idea of a small community that benefits from an inward-facing design and high accessibility to nature, employment opportunities, and transportation.
The Innovation in Affordable Housing Student Design and Planning Competition is an initiative from the United States Department of Housing and Urban Development's Office of Policy Development and Research. The competition invited teams of graduate students from multiple disciplines to submit plans in response to a real-life affordable housing design issue. The finalists traveled to Washington, DC, for the final competition event at HUD headquarters. At the event, finalist teams presented their revised project solutions in front of the jury and an audience. The winning team received $20,000.
Congratulations to Michael and his teammates!