Architecture
Maya Matabwa named second Hartshorne and Plunkard Fellowship recipient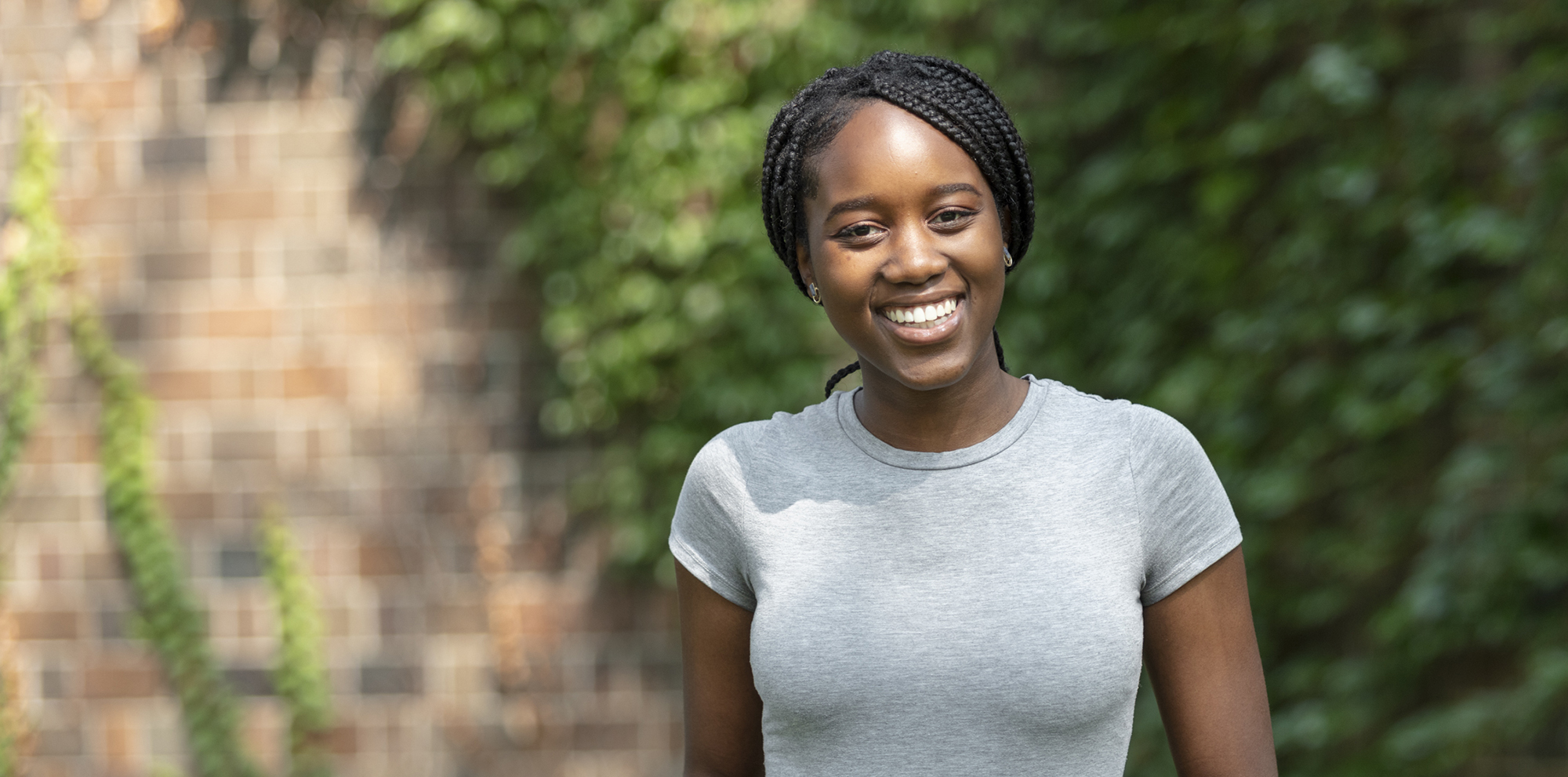 Maya Matabwa, a first-year Master of Architecture student, has been named as this year's recipient of the Hartshorne and Plunkard Fellowship. The fellowship seeks to increase the number of architecture degrees awarded to students from traditionally underrepresented populations, and in turn, diversify the architectural profession. The fellow receives significant tuition support for up to three years of graduate study, a paid internship at Hartshorne Plunkard Architecture (HPA), and academic and professional mentoring.
Matabwa, who was born in Blantyre, Malawi, received her undergraduate degree from the University of San Diego. Her undergraduate thesis, which focused on conceptions of land ownership in colonial Malawi, was a launching-off point for her interests in architecture, including research into vernacular Malawaian architecture and the relationship between colonization and the built environment.
"I really liked the way the program [at UIC] was set up, allowing us to approach architecture in a holistic way," Maya said. "This is the type of architect I want to be."
"It is still sinking in that this is happening. Being here as a young, Black, Malawian woman is an honor and I am thankful that I get to represent these different groups and contribute to diversifying the field," she added. "I know that it is fundamental for those that are coming after me to see me here and know that they can do it too."
The school is thrilled to build on the success of last year's launch of the fellowship, which was initiated and funded by school alumni Ray Hartshorne and Jim Plunkard. They established HPA in 1987; we congratulate them on the firm's thirty-five years and look forward to continuing collaborations around and extending from the fellowship.
Applications for next year's fellowship are due January 15; for more information, visit the fellowship page on our site.