Architecture
Fall 2022 public events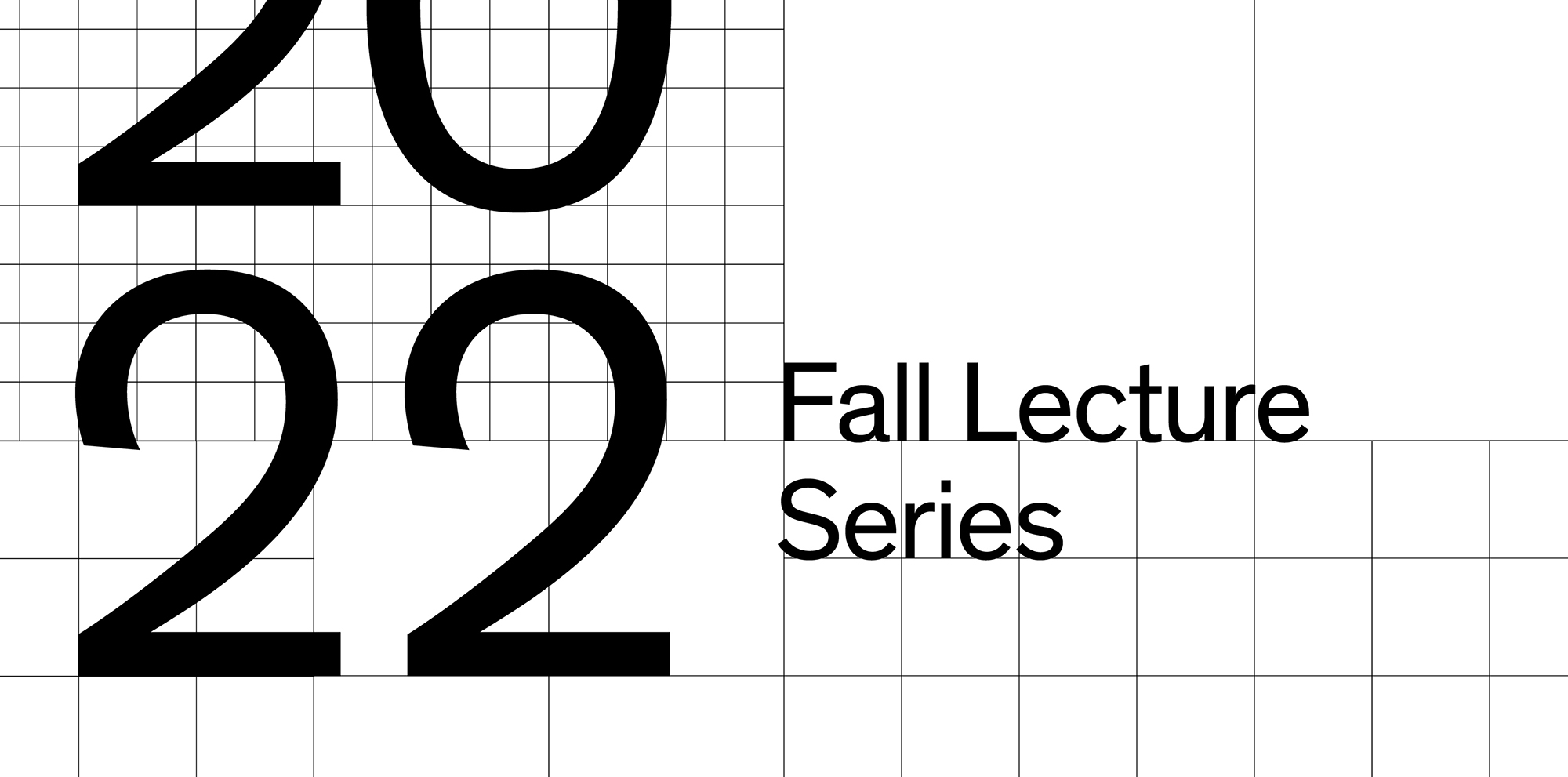 This fall, the UIC School of Architecture relaunches a full slate of in-person public programming. This new era of the school is defined by the belief in the value of exchanging ideas and learning from one another—a belief reflected in the program and its formats.
Pairing school faculty with guests from the global architecture community, the Fall 2022 lecture series brings together new and familiar voices to engage pressing questions. The series seeks to pull the school into broader conversations occurring in society today as well as integrate contemporary discourse and criticism into the school in fresh, playful ways.
We@UIC—an evolution of Wednesday|Episodes—is a series that aims to invoke an open-mic sensibility that supports conversations that are both intimate and productive. Everyone is welcome.
America Deserta?, which explores the aesthetic and geopolitical dimensions of the American desert in the architectural imagination, is the first in a regular rhythm of conferences addressing topics with contemporary resonance.
Fall lecture series
5:30pm, A+DS 1100
September 19 / Ana Rascovsky / Respondent: Ania Jaworska 
October 21 / Go Hasegawa / Respondents: Grant Gibson and Jayne Kelley
October 25 / Camilo Restrepo / Respondent: Barbara Materia 
November 1 / Uriel Fogué / Respondent: Zehra Ahmed
November 3 / Sean Canty / Respondent: Antonio Torres 
November 17 / Charlotte von Moos / Respondent: Thomas Kelley
Conference
America Deserta? A Conversation
October 6, 9am-6pm / 1100 A+DS 1100
Speakers:
Ludovico Centis
Danika Cooper
Nathan Friedman
Ersela Kripa and Stephen Mueller
Richard Misrach
Alessandra Ponte
Traci Brynne Voyles
Curated and organized by Francesco Marullo
Moderated by Penelope Dean, Walter Benn Michaels, and Francesco Marullo
With the support of the Humanities Innovation Grant from the UIC Institute for the Humanities in collaboration with the School of Architecture 
We@UIC
1pm, 1100 A+DS
August 31 / Students chat with Florencia Rodriguez, the school's new director, to kick off the academic year 
September 14 / Paul Preissner talks about his book Kind of Boring: Canonical Work and Other Visible Things Meant to Be Viewed as Architecture 
September 28 / Abigail Chang presents Reflections of a Room, her recent exhibition at Volume Gallery on the ubiquity of reflective surfaces in contemporary life
October 12 / Clare Lyster discusses the book States of Entanglement, which calls attention to the physical and material implications of data
October 26 / The editors of the student-run publication Fresh Meat preview their issues in development
November 9 / Pablo Gerson shares his photographic work and explores relationships between landscape, elements, and images 
Other events
November 1–5 / A.H.A.H.! or Apocalypse Has Already Happened or Atlas of Architectures for the End of the World
The Madrid-based architect and theorist Uriel Fogué leads a week-long workshop for graduate students at the school, culminating in a conversation and public reception
November 5 / A.H.A.H.! final review + TryArch weekend workshop
TryArch is a day-long intensive workshop that introduces participants to what it might mean to study architecture at a graduate level. Organized by school director Florencia Rodriguez and faculty member Antonio Torres, this year's workshop will lead participants through drawing and model-making exercises that generate work for an application portfolio in an experimental and sociable atmosphere.