Art & Art History
Faheem Majeed to Co-direct the 2023 Chicago Architecture Biennial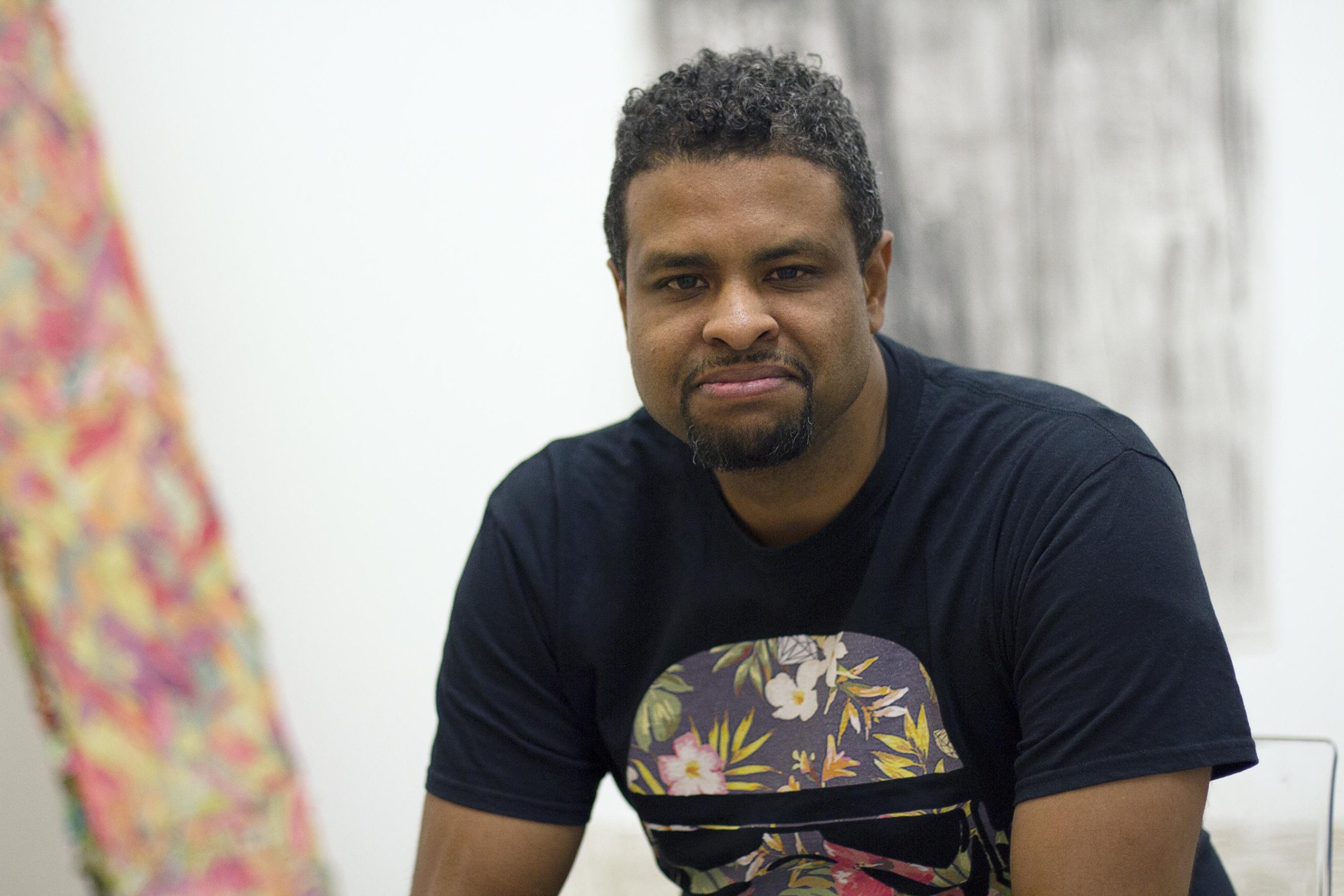 Assistant Professor of Art Faheem Majeed, who blends his unique experience as a sculptor, non-profit administrator, and curator to create works that focus on institutional critique, will serve as Artistic Director for the 2023 Chicago Architecture Biennial this September as part of the art collective Floating Museum.
Through his role as an educator at UIC, Majeed has sought to bridge the gap between academia and the civic arts, engaging students with local creative leaders and citizens to uplift and transform communities, particularly on the South Side of Chicago. Beyond UIC, he has ardently advocated for artists to recognize their responsibilities as agents for social change.
"It is an exciting moment to celebrate the achievement of our dedicated faculty member, Faheem Majeed, whose work transcends the disciplines of art, design, and architecture," said Rebecca Rugg, Dean of the College of Architecture, Design, and the Arts at UIC. "The positive impacts that Faheem has had on the ground in Chicago, as well as through his incredible mentorship, are exemplary of his reach beyond UIC, and of the optimism and zest for the arts he has instilled in our students. Faheem's involvement in the Chicago Architecture Biennial presents opportunities to demonstrate how art can be a vehicle for social commentary and revitalization and expand awareness of this practice to an international audience."
Faheem Majeed is a founder and one of four directors of Floating Museum, a collaborative art project comprising artists, designers, poets, and educators, that creates temporary, site-responsive museum spaces to activate sites with cultural potential throughout Chicago's neighborhoods. These interactive spaces are meant to be new models exploring relationships between art, community, architecture, and public institutions, engaging local artists, historians, and organizations in events that challenge traditional museum thinking and generate meaningful dialogue. For the fifth edition of the Chicago Architecture Biennial (CAB), opening September 2023, Floating Museum will serve as artistic director and continue to push CAB's exhibition and program model to present innovative ideas that imagine and shape the future of architecture and design. The theme of CAB 5, "This is a Rehearsal," builds on Floating Museum's ongoing work to explore divergent interpretations of infrastructure, history, and the role of aesthetics in expanding how we frame the relationship between our environments and ourselves.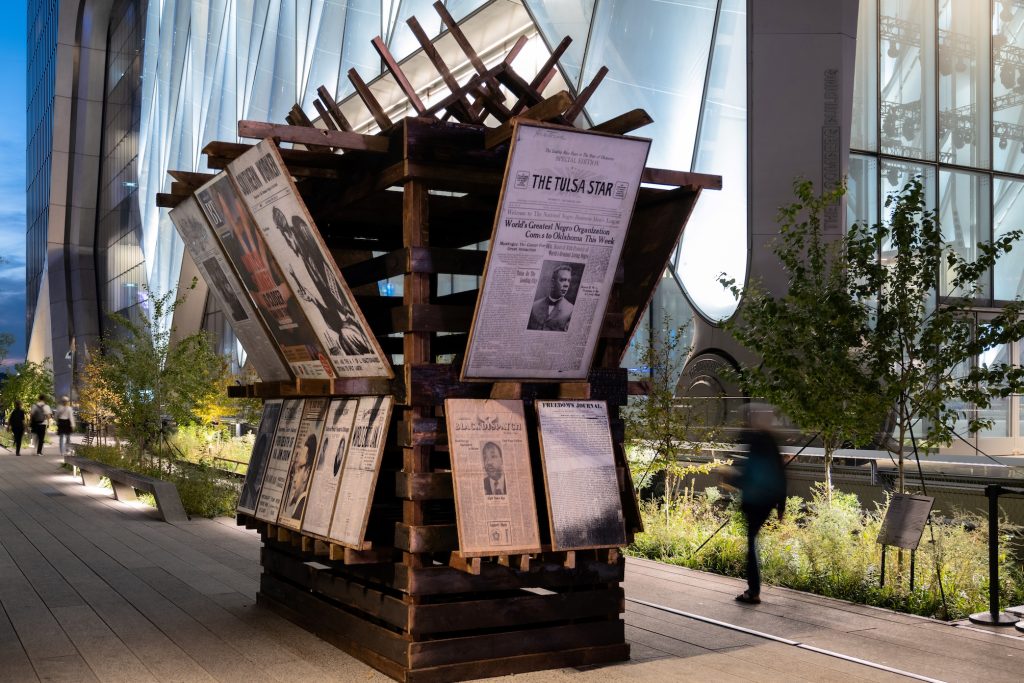 Majeed brings this outlook to his courses at UIC, where he introduces students to the concept of socially engaged art, a practice that blurs the line between art and life, emphasizing participation, conversation, and action. He guides students to go out into the field to have discussions with local artists to help inform the design and realization of public art projects throughout the city. The curricula Majeed has developed focuses on the analysis and exploration of sites on Chicago's South Side. For Floating Museum, he has trained UIC students as docents, strengthening their community building and advocacy skills, and encouraging active involvement in civic discourse. As a part of his studio practice, he transforms materials such as particle board, scrap metal and wood, discarded signs, and billboard remnants, breathing new life into often overlooked and devalued materials.
From 2007–2011, Majeed, an alumnus of the School of Art and Art History's graduate program, was the executive director of Chicago's South Side Community Art Center, on which he wrote his thesis for his MFA in Art in 2009. His work has been exhibited in numerous institutions including the Museum of Contemporary Art Chicago, SMFA at Tufts, and the Hyde Park Center. His sculptural work "Freedom's Stand" — an homage to the role of Black newspapers in the U.S. — is currently on view at the High Line in New York City.
"The opportunity to provide creative direction for the 5th Chicago Architecture Biennial marks a very special milestone for myself and for Floating Museum," said Majeed. "At the core of my practice is collaboration and community, and this year's iteration of CAB will allow us to expound even further on these values — and with an international audience. As with all the projects I take on individually, with my students, or as part of Floating Museum, the ultimate goal of our collective vision is to understand social connection and motivations in a way that drives lasting change in communities, both in Chicago and across the globe."
Image, above: Faheem Majeed. Photo by Michael Sullivan. Image, below: Freedom's Stand, Faheem Majeed, 2022. Photo by Lawrence Sumulong.